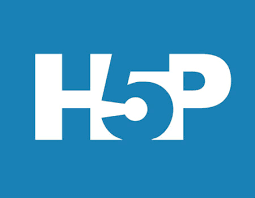 H5P is a plug-in for Moodle that allows you to create interactive learning content directly on your Moodle page which scales to any device. A full list of all the 22 content types available can be found below.
Here are two examples to give you a feel of the range of H5P.
Interactive video allows you to overlay Youtube videos with questions, pop-up text and other interactions.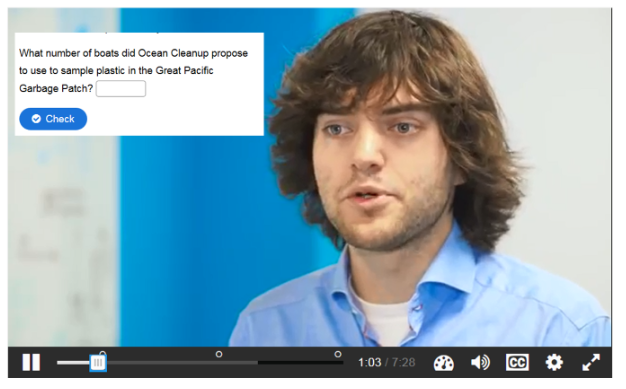 Drag the words allows you to create quizzes encouraging close reading of a text simply by putting asterisks around key words.
Turn editing on in Moodle.
In the section where you would like your quiz, click on Add an activity or resource
Select H5P Interactive Content option and give the activity a name.
From the Editor menu select Drag the Words from the list of content types.
Enter instructions in the Task description field. Type your sentences in the Text field and place asterisks on each side of the words you want to blank out.
Click Save and display and the activity link is available.
There are optional settings to give feedback for score ranges, and whether students can retry the activity or can reveal the solution.

There is an interesting video on using ChatGPT along with H5P to expedite the creation of H5P quizzes including the 'drag the words' quiz we have discussed above. Note that use of ChatGPT in this way needs to be checked. Output is not always correct or adequate.
Why not try the H5P taster moodle course previewing the many uses of H5P. Just click on 'Enrol Me' to join.

Available content types for H5P:
Interactive Video
Course Presentation
Interactive Presentation
Quiz (Multiple Choice, True/False, Fill in the Blanks, etc.)
Drag and Drop
Image Hotspots
Timeline
Virtual Tour
Interactive Book
Flashcards
Memory Game
Collage
Dictation
Arithmetic Quiz
Personality Quiz
Chart
Image Slider
Interactive Image
Audio Recorder
Video Quiz
Summary
Scenario (Decision-making quiz)