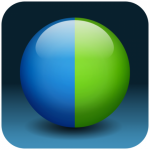 WebEx Meeting Center provides a real-time, collaborative web environment for meetings and learning & teaching events. All University computers are 'WebEx ready' so you can schedule and host meetings from your office, and also from any internet enabled computer or mobile device (via the app).
The Moodle plugin allows staff to host WebEx meetings within a Moodle course so that the link is available to enrolled students, and an attendance register is automatically generated. Any non-Moodle users can still access a meeting from an email invitation.
Particpants should visit the WebEx Test Room to check their device well in advance. In particular they should check their device audio as described in this FAQ.
WebEx Features
This short video below (no sound) provides a quick overview of the main WebEx features and tools which include:
File, application, and desktop sharing: Easily collaborate on any project while sharing audio and video.
High-definition video: View the exceptionally crisp and clear video of the active speaker.
Real-time video: See multiple, webcam video feeds in your personal meeting room.
Integrated voice conferencing: Provide a call-in phone number, VoIP calling, or toll-free call-in number.
Network-based recording: Record meetings, including session content and audio.
Mobile meetings: Attend meetings on Android, iPhone, iPad, Blackberry, and other mobile phone and tablet devices.
Cross-platform support: Works with Windows, Mac, Linux, Solaris, and UNIX.
FAQs
Visit the WebEx FAQs in askNapier for further information