Settings for Postgraduate Turnitin Assignments
Follow all the guidance on the Turnitin Undergraduate Assignments page. It applies to Postgraduate assignments also.
For simple Turnitin Postgraduate assignments (each student submitting a text document as an individual) you need to apply the following grade modifications in the assignment's settings, highlighted in yellow.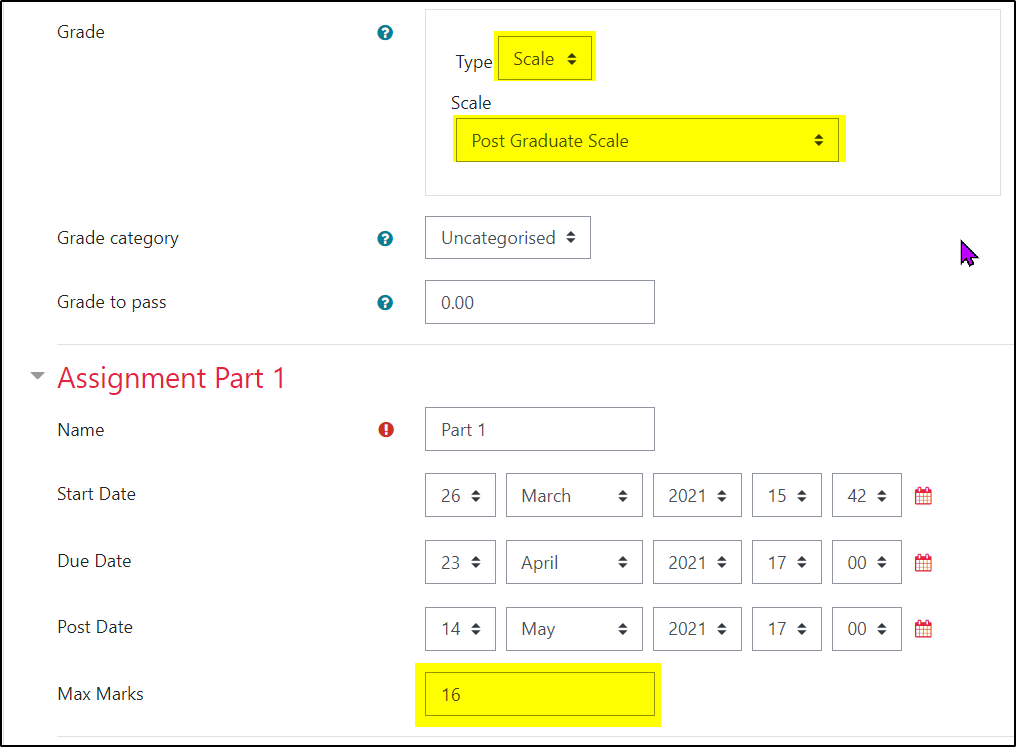 Rubrics with a 1-100 scale or a postgraduate 1-16 scale will both work, as long as the above adjustments have been made in the assignment settings.
MORE: Create a Turnitin assignment and rubric (VIDEO)
MORE: How to acquire a rubric you did not create and apply it to your assignment (PDF)