We will update this page with Viva successes as they happen!
Photos and updates from our latest graduation ceremonies.
Marc Kozlowski is interviewed by the Locked Up Living podcast
June 17th, 2021
Our very own associate Professor Marc Kozlowski discusses his career as a forensic psychologist in an interview by the Locked Up Living podcast. Marc specialises in personality disordered offenders, intimate partner violence, hostage negotiation, and trauma-informed working and has been a forensic psychologist practitioner since 2003. At Edinburgh Napier he has been the driving force in designing and developing the BPS accredited MSc in Applied Forensic Psychology Find our a lot more about Marc in the podcast, listen to the interview here.
Applying for a Postgraduate Research Degree
April 29th, 2021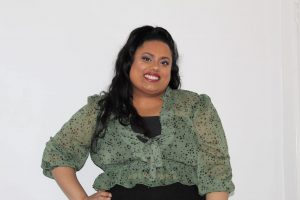 Muna Ali discusses her experiences applying for a postgraduate research degree:
Through third and fourth year of my undergraduate it was becoming harder to avoid that we had to acknowledge most of us had to make a choice of what we want to do after our first degrees. The first thing I did was sit down and contemplate what modules I did well in and modules I enjoyed the most. For me, having studied a psychology undergraduate at Edinburgh Napier, that ended up being the researching psychology modules all through the years. I realised that the thing I was most looking forward to in fourth year was doing my honours year project and through the years I enjoyed parts of modules that had me partaking in my own research projects.
At this point the university was offering optional talks about different types of postgraduate degrees and I decided to go along to explore my options although I already knew that a taught postgraduate would not be for me. I was blown away by the options I actually did have available to me and realised the existence of research degrees, which quickly grabbed my attention. Maybe it was me having not enough experience in the academic world, but I genuinely had no clue that postgraduate research degrees (PGR's) existed! Of course I had heard about PhD's, I remember being young and thinking that they are the epitome of intellect, but I realised I had no clue of the structure of this new degree type.
Over the next year I went out of my way to understand more about the research degrees programme and realised this path would be the one that would be best for me. This is not to say I didn't have my doubts. Having spent copious hours researching PGR's, I thought it would be best to try to get some experience. At this point I went to go speak to Dr Lindsey Carruthers, who had run the postgraduate talk about types of postgraduate degrees. After discussing with her, I decided I would like to partake in a summer research project helping a researcher at Edinburgh Napier. I was also aware I had my honours year project coming up and thought both of these experiences would help me greatly in deciding if I would like to pursue a degree in PGR.
The next year only proceeded to concrete my opinions on my future. While I enjoyed all of my modules, I will be the first to admit my honours project was by far my favourite part of the year. I soon decided to discuss with my honours project supervisor (Dr Rory MacLean) and Dr Carruthers again about applying for an MRes. Both seemed so positive, I felt much more prepared and applied in the summer following fourth year. Shortly after I received my interview and was overwhelmed with joy when I received word I had been accepted! Over the last year in my PGR I did however realise that my ideas for my project would take much more than one year and so, I applied to move over to a PhD. Now, I am doing the one degree young Muna always thought was only for the smartest of the smart. If only I still thought that way of myself now!
The Scottish Undergraduate BPS conference 2021
April 7th, 2021
A very well done to all of the students who presented at the Scottish Undergraduate British Psychological Society Conference on April 7th
Five of our final year students presented their excellent research at the conference, these included:
Shihab Ahmed
An examination into the effects of personality attributes on communication
Noemi Garbin
Investigating the perceived Beauty and Goodness of Disney characters
Aurora Katsardis
Investigating differences in reaction time and working memory between action video gamers and non-gamers
Sina Krämer
The effect of intergroup empathy on the perception of equality deservingness and equal treatment of different immigrant groups in Scotland and Germany
Ryan Mclaren
Did you get that last part? Investigating the impact of online lecture captioning on test performance and subjective stress
Barbara and Ethan attended the BPS Division of Occupational Annual Conference
July 1st, 2020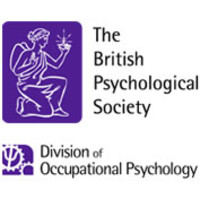 by Barbra Piotrowska and Ethan Shapiro
In January 2020 Barbara and Ethan attended the BPS Division of Occupational Psychology Annual Conference. The conference was held in a picturesque market town Stratford-upon-Avon, William Shakespeare's place of birth. The conference's theme this year was 'The Practice of Science: Occupational Psychologists at Work' and indeed showcased a range of interesting talks, papers and seminars. Here are some of Barbara's personal highlights from the conference.
First highlight was a full seminar devoted to race pay gap, that was also extended by the discussion on gender pay gap. The seminar was kicked off by Prof. Binna Kandola who started with a historical overview showing how the 'importance' of ethnicity in job market became more pronounced in 15th century and gave examples of some of the main infamous contributors to this shift. One particularly memorable was Dr Samuel Morton, who came up with the idea of measuring people's skulls to gauge their level of intellect. He found that the English – who were white – had the biggest brains…it should not come as a surprise that the data turned out to be fabricated! Next, Dr David Biggs gave a talk on the ethnicity differences in temporary versus permanent jobs. Dr Nic Hammarling further gave a fascinating, yet shocking and eye opening, talk about gender pay gap (just to quote some statistics… 78% of UK companies across different sectors are shown to pay men more…). She made a strong case for the necessity of tackling the gender pay gap in order the tackle the race gap. The last, but definitely not least, presentation was given by Dr Ryan Lewis who conducted qualitative interviews with black men on their work experiences. The quotes he presented were truly heart-breaking and gave an almost visceral insight into the participants' experiences. Interestingly, it resonated with some of Barbara's experiences at her previous workplace, which made her think about the issues of nationality on top of those of race.
The second worth highlighting talk was a keynote delivered by Prof. Brian Nosek from the University of Virginia. Some of the readers may be familiar with prof. Nosek as he is a well-known advocate for open science movement (you can access, of course, his presentation slides here). Prof. Nosek gave a very compelling talk on the importance of pre-registering studies to reduce publication bias, as well as he encouraged researchers to share their data and research materials. He also gave some insights into how we can change our research culture and encourage more researchers to follow this path. For those interested, you will find more information here.
The last highlight was a keynote given by Prof. Frederik Anseel who is a feedback researcher. Prof. Anseel gave an inspired and thought-provoking talk on performance management systems and the role of feedback – looking at the a range of evidence from decades of research it seems that ….yghm…none of these actually work! The talk very much resonated with the theme of this conference as evidenced how small the overlap between research findings and practice often is. There is, however, more applied research to come in this area – so watch this space!
We are running a new series about what our Psychology Alumni have been up to since graduating!
June 17th, 2020
Psychology Alumni of Edinburgh Napier, we would like to run a series about what you have been up to since graduating! We would like to feature a whole bunch of you, if you would like to be part of this, please email n.fisher@napier.ac.uk. Here you can read about our first feature in the series Catriona Havard. We look forward to hearing from you!
Abigail Cunningham awarded prestigious Carnegie Scholarship for PhD studies!
June 1st, 2020
Huge congratulations to Abigail Cunningham and her supervisory team Dr Liz Aston, Dr Grant Jeffrey and Dr Taulant Guma. Abigail has been awarded a highly competitive Carnegie Trust PhD scholarship award, the first to a student of Edinburgh Napier University! Abigail's project will explore Scottish-Pakistani's experiences of 'policing' in everyday life including institutional, community, and self-policing. Due to the highly interdisciplinary nature of the PhD, her supervisory team stem from a breadth of disciplines with expertise in criminology and policing, critical community psychology, and human geography and migration. Abigail is already well known as a valued member of our school having worked on modules in Social Sciences and Psychology. We wish her all the best for a great start to her PhD studies this coming Autumn. Congratulations Abigail!
The team welcomes three new staff members!
May 13th, 2020
We are delighted to welcome three new staff members to our team this semester. Dr Ethan Shapiro joined us in January as a lecturer and he specialises in Occupational and Organisational Psychology. Dr Nina Fisher joined us in March as an associate lecturer and her main research area lies in Music Psychology. Finally, Dr Marina Wimmer just recently joined us in April as an associate professor, Marina specialises in Developmental Psychology. They (and all of us!) look forward to hopefully seeing you soon!
Psychology of Creativity Conference, May 2017
Research Internships at Edinburgh Napier: Heather Dunnachie
Conference Experience Series: Summer 2016
May 30, 2016, by Faye Skelton
Book Launch: Ethics and Psychology by Dr Calum Neill
May 20, 2016
New Publication: The Role of Make-Believe in Foley