I graduated from Napier in 2001 with a First in Sociology and Psychology.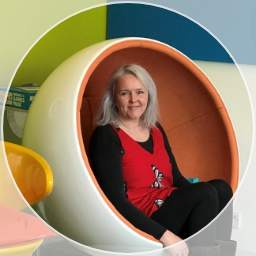 My favourite modules were Cognitive Psychology ones and I was inspired to pursue a career in academia.
When I first graduated I got a part time research job for the Transport Research Institute at Napier. At the same time, I also started a part time MSc in Psychological Research Methods at Stirling University. After completing my MSc I then embarked on a PhD in face recognition at Glasgow University, then once I completed that I began a post-doctoral research fellowship at Aberdeen University when I first began researching eyewitness identification. I was a postdoctoral fellow for 4 years before applying for a lectureship at the Open University.
I'm now a Senior Lecturer in Psychology at the Open University, where I continue to do research on face recognition and eyewitness identification and also teach on Forensic and Counselling Psychology modules.
Catriona's twitter handle is @CatrionaHavard and you can visit her webpage here: http://fass.open.ac.uk/people/ch22572