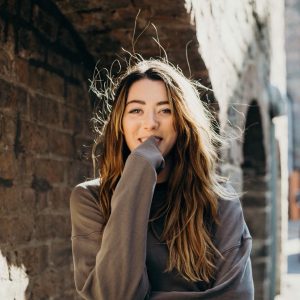 I graduated from Edinburgh Napier in 2016 with a 2:2 in BSc Psychology.
I particularly enjoyed Social and Forensic Psychology modules. Grant Jeffrey took an Abnormal Psychology module and it soon became my favourite class as it delved into medical and socio-cultural explanations of mental illness.
When I graduated, I worked in a supported accommodation for males facing homelessness with complex needs. I worked here for two years with insight into mental health, substance misuse and recovery. I then moved to Glasgow and worked in a similar environment but with women.
I now work for an NHS Youth Health Service and I am due to finish my Masters in Criminal Justice and Penal Change at Strathclyde University this summer. My dissertation is going to explore Therapeutic Jurisprudence within Drug Treatment Testing Orders. I would encourage anyone to explore further education – at any point in their career!