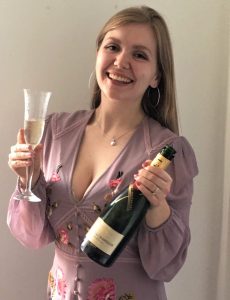 I graduated from Edinburgh Napier University in 2017 with a 2:1 in Psychology. I really enjoyed two modules: Abnormal Psychology and Counselling Psychology. We were challenged to think critically about the field of Clinical Psychology. I think this has really influenced me and the Clinical Psychologist that I will become.
After graduating, I completed a Clinical Health MSc at Strathclyde University which helped me secure my first post as an Assistant Psychologist in a Clinical Health service. After working there for a few months, I secured my second Assistant Psychologist post in a Learning Disability service where I am working currently.
This year I applied to the Doctorate of Clinical Psychology for the first time and I am delighted to say that I have been accepted to train at the University of Edinburgh. Applying for Clinical Psychology training is a very competitive and demanding process which can often sound very daunting and, quite frankly, it is frequently framed as a little unrealistic. I had often been advised to have a 'plan B', but this is the career that I have always had so much passion for and I couldn't imagine myself doing anything other than Clinical Psychology. So, if this is a career that you are aiming for, remember that it is possible, and you can do it.
I can't wait to start training later this year and I am looking forward to facing a whole new set of challenges.