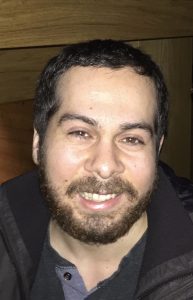 I recently completed a PhD in Occupational and Organisational Psychology at Northumbria University. My thesis explored clinical handovers between ambulance services and A&E staff. I used a methodology called Conversation Analysis to explore interactional features between staff members to understand the structure of the handover process.
I joined Napier as Lecturer in Psychology in January of 2020.
I teach on a variety of modules including Work and Organisational Psychology, Research Methods, and Individual Differences.
My research is often qualitative and focused on the workplace with topics including bullying, resilience, and human factors.
Some publications to date:
Shapiro, E. (2019). A video analysis of clinical handovers between paramedics and emergency care staff. British Paramedic Journal, 4(1), 44-44
Vance, G. H., Burford, B., Shapiro, E., & Price, R. (2017). Longitudinal evaluation of a pilot e-portfolio-based supervision programme for final year medical students: views of students, supervisors and new graduates. BMC medical education, 17(1), 141.