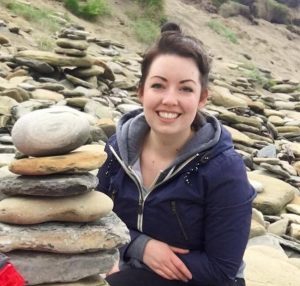 I started at Edinburgh Napier University as an undergraduate in 2007. I then stayed and completed my PhD in 2016. Now I am a Lecturer in Psychology, and I'm Programme Leader for the BA/BSc (Hons) Psychology Programmes.
My research is based on cognitive psychology, specifically on the relationship between creativity and attention, and the differences between those with and without Attention Deficit Hyperactivity Disorder (ADHD). I am also interested in the effect of an incubation periods, problem solving, decision making, and bilingualism.
Other projects I have contributed to include facial composite and eye-witness memory research, eye movement research, and a qualitative study considering the roles of pretending, imagination, and make-believe in adults.
I am co-founder of UK Creativity Researchers, which hosts annual conferences bringing together academics and professionals who are interested in creativity research.
I teach on undergraduate modules including Cognitive Psychology, Individual Differences, Biological Foundations of Behaviour, and Educational Psychology. I also supervise Honours Projects.
I am always happy to discuss potential collaborations or research ideas, so feel free to contact me (L.Carruthers@napier.ac.uk).
Recent work:
Psychology of Creativity Conference, May 2017
"I wish I had taken more pictures!"
The fifth part of our conference experience series: Lindsey visits Italy
"I found myself feeling part of a group, supported, and encouraged"
A fourth conference experience: Lindsey visits Barcelona
"We found clear evidence that pretending is a behaviour that exists in adulthood"
Lindsey Carruthers describes her newly published book chapter: The Role of Make-Believe in Foley
"An immersive learning experience like no other…."
Read more about our group's unique training experience at Police Scotland College, Tulliallan