A look at J Boult Design's sustainable, up-cycled menswear products
I started J Boult Designs during the third year of my Product Design degree at Edinburgh Napier. I was inspired to combine the skills and knowledge I was learning at university with my background of growing up in the Scottish Highlands.
My father is a gamekeeper and I've spent a lot of time hunting and fishing. I always thought that disposing of shell casings was a waste of material, and I'm equally committed to ensuring that every part of a hunted animal is utilised. To this end, J Boult Designs transforms waste products into handsome men's gifts by up-cycling fired bullets, antler, reclaimed wood, and other materials. Instead of going into a landfill, these materials become cufflinks, key rings, and belts.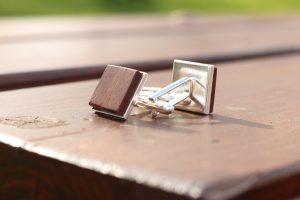 Continue Reading →