Grad launches project inspired by his brother on International Epilepsy Day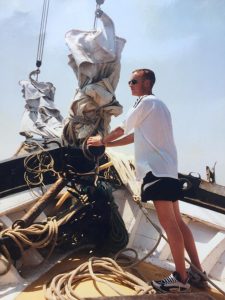 In the UK, there are around 1,000 epilepsy-related deaths each year, which translates to 3 a day. 50% of these are due to Sudden Unexpected Death in Epilepsy (SUDEP), a condition where no other cause of death can be found, and a fatal epilepsy seizure is suspected. For Edinburgh Napier graduate and documentary director, Fraser Morton, these statistics have a face.
Fraser's brother Blair (pictured left) died in a violent epileptic seizure at just 19 years of age. To honour the memory of his brother and to reveal the struggles of people around the world living with the disease, Fraser has launched an experimental online magazine called A Life Electric.
You can visit the A Life Electric the magazine here.
Continue Reading →