Although most jobs in the near future will require STEM skills, women make up only an estimated 25% of the workforce in Scotland's STEM industries – Science, Technology, Engineering and Maths. One reason for women's under-representation is that only 27% of women who leave University qualified in a STEM subject, remain in that industry long term.
The pipeline of female talent is notoriously leaky, as a range of planned and unplanned life events interrupt careers, leaving some women unsure how to return.
Equate Scotland has worked across the Scottish STEM landscape for the last ten years, as change agents and experts on increasing women's representation in STEM. Our latest initiative aims to find that pool of hidden talent and help them restart their STEM careers.
In partnership with Prospect (the trade union for professionals), Equate Scotland has initiated a Women Returners career development programme, funded by the Scottish Government.
The aim is to launch women returning from a career break of two years or more back into STEM employment, through structured development to refresh skills and knowledge and rebuild confidence in a working environment.
Bespoke ongoing support, delivered with our partners, The Open University, includes workshops, online learning, networking events and one-to-one career clinics. The purpose is to identify and build on existing transferable skills. This will enable women to apply for a paid three-month placement with participating employers, to gain on-the-job experience.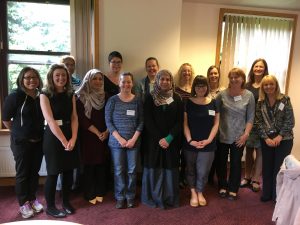 A pilot programme in 2016 received phenomenal feedback from the 15 women participants:
"I would recommend [the programme] to other people. It's an amazing opportunity to get on it. It was really beneficial."
"I've got a lot of confidence to do with my children's lives and my volunteer work. But I had a lot less confidence about going back to work. The whole programme has given me that sort of confidence."
"I moved from a story where I hadn't done any work for nine years, to a story where I've never stopped working, applying my skills, solving problems, achieving 'continuous improvement'."
– Women Returners
In recognition of the value of this hidden talent, the Women Returners Annual Report 2016, from the All Party Parliamentary Group Women and Work, recommended every employer with over 250 staff should consider having their own Returnship programme. Until that happens Equate Scotland can fill the gap.
Are you, or are women you know, eligible to join our Women Returners Programme? You need to be:
qualified in Science, Technology, Engineering or the Built Environment
currently not working in any of these industries
now considering how to return to work in STEM
To apply to join our programme complete the online registration form on our website and upload your CV. The programme will provide CV development opportunities before you meet with employers.
Employers committed to gender diversity, interested in accessing our pool of female talent through a three month paid placement, can contact Lesley by emailing info@equatescotland.org.uk.
Find out more about the programme here.
Follow us on Twitter #womenreturnersscot @EquateScotland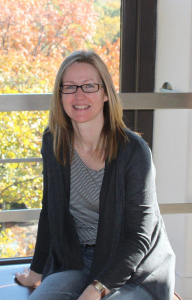 Lesley Macniven is an Edinburgh Napier University graduate, a former member of staff, and the current Project Officer at Equate Scotland.

Equate Scotland's vision is of a progressive Scotland where women can contribute equally to advancements in science, engineering and technology and have fair access to the jobs of the future. Equate Scotland has a strong relationship with Edinburgh Napier University. Equate shares office space at Edinburgh Napier, and work with the University on their Connect: women students in STEM group and on diversity and inclusion across the STEM departments.