Grad launches project inspired by his brother on International Epilepsy Day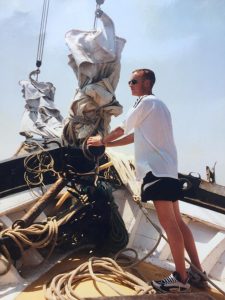 In the UK, there are around 1,000 epilepsy-related deaths each year, which translates to 3 a day. 50% of these are due to Sudden Unexpected Death in Epilepsy (SUDEP), a condition where no other cause of death can be found, and a fatal epilepsy seizure is suspected. For Edinburgh Napier graduate and documentary director, Fraser Morton, these statistics have a face.
Fraser's brother Blair (pictured left) died in a violent epileptic seizure at just 19 years of age. To honour the memory of his brother and to reveal the struggles of people around the world living with the disease, Fraser has launched an experimental online magazine called A Life Electric.
You can visit the A Life Electric the magazine here.
A Life Electric – an international project
Fraser and his production partner, Michaela Moir, have launched the magazine today on International Epilepsy Day (11 February), and are also currently producing a feature documentary film, due out in late 2019. Both elements of the project bear the name, A Life Electrc.
The multi-media project reveals the struggles of people around the world who live with epilepsy, but also how they overcome their illness. Fraser and Michaela have unearthed stories from epilepsy sufferers in India, the UK, America, Indonesia, Australia, Bangladesh, Mali, and Mongolia in a bid to shed light on the condition.
In Bali, they discovered people with epilepsy going to see spiritual healers as opposed to visiting hospitals. In Australia, a young girl who suffers from up to 100 seizures a day is undergoing a revolutionary medical cannabis gel trial. In the USA, a surfer rides one of the biggest waves in the world despite the threat of suffering an epileptic seizure while on the waves.
Fraser talks about epilepsy and A Life Electric
"As a documentary producer, I spend a lot of time travelling for work. In the places I've visited, there's a huge disparity in the treatment of people with epilepsy. Cultures can have very different approaches to the disease in relation to healthcare, spirituality, and community.
"You will be hard pressed to find a health issue that is as stigmatised as epilepsy on a global scale. Sufferers experience violence, persecution, ostracisation, discrimination, and polarisation.
"While epilepsy is one of the oldest recognised illnesses, it is also one of the most misunderstood. Stigma exists because of ignorance and misunderstanding.
"To humanise something we have to put a face to it. I am interested in exploring and demystifying people's individual experience. Everyone I have spoken to, and I include my late brother in this group, want to live fully unshackled by societal prejudice.
"A Life Electric is an attempt to use art as a spark for conversation. It's an opportunity to tell the story of epilepsy a lot of people don't know. I can only do this because of the talented group of friends, photographers, filmmakers, and journalists who are helping me. Most of who I went to uni with at Edinburgh Napier. I owe them a lot.
"I do not have epilepsy, but my brother did. Today I want to tell his story by shining a light on others who are suffering in the same way he did, and revealing how they are living their lives in defiance of epilepsy."
Get involved with A Life Electric



Fraser is looking for people living with epilepsy and those affected by it to share their stories. Consider sharing your story with the project. It could be included in the feature film documentary or within portraiture for the photography exhibition. All support is welcome. Please email him on hello@stormfeatures.com
If you've been bereaved by epilepsy or would like more information, contact SUDEP Action on 01235 772852 or visit www.sudep.org.
More about the project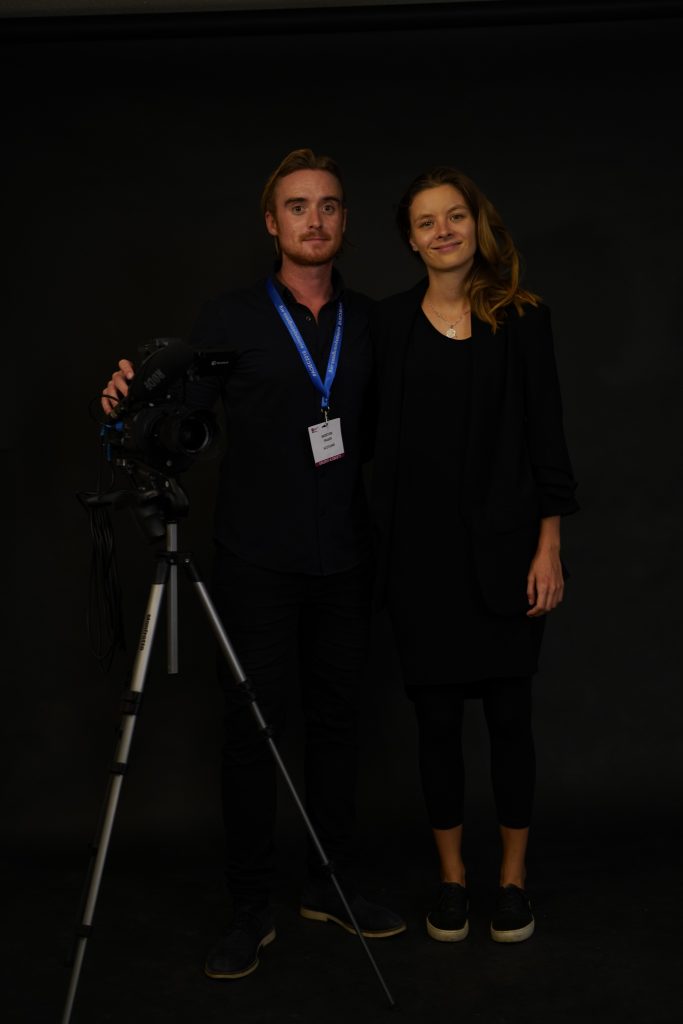 Fraser Morton graduated from the University in 2006 with a BA(Hons) in Media Studies.
He is a self-shooting producer/ director/journalist and former ESPN & Fox International producer & broadcast journalist. He develops factual series, directs and films on productions for media, NGOs & brands, including National Geographic, Vice News, Google, Virgin, Microsoft, Samsung, Visa and his stories have been published extensively in international newspapers, TV and digital media for the past decade.
Michaela Storm Moir is a London based documentary Producer and Director in TV, who has made documentaries for both National and International broadcasters: BBC, Channel 4, Channel 5, Sky, National Geographic and Discovery Channel.
The photographers for the project are Eszter Papp (pictured left with Fraser) and fellow Edinburgh Napier graduate, Rob Bain.
All images in this post are copyright of either Far Features, Eszter Papp, or Rob Bain.
A Life Electric is produced through through independent documentary production company, Storm Features.