A look at J Boult Design's sustainable, up-cycled menswear products
I started J Boult Designs during the third year of my Product Design degree at Edinburgh Napier. I was inspired to combine the skills and knowledge I was learning at university with my background of growing up in the Scottish Highlands.
My father is a gamekeeper and I've spent a lot of time hunting and fishing. I always thought that disposing of shell casings was a waste of material, and I'm equally committed to ensuring that every part of a hunted animal is utilised. To this end, J Boult Designs transforms waste products into handsome men's gifts by up-cycling fired bullets, antler, reclaimed wood, and other materials. Instead of going into a landfill, these materials become cufflinks, key rings, and belts.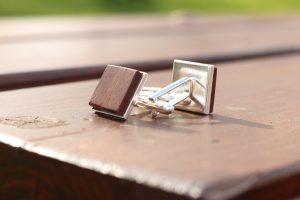 The business has grown quickly, doubling every year so far. Starting with just one shop, there are now two of us working to supply 80 shops in the UK, France, Germany, and the United States. We also have a successful online shop, and I'm hoping to grow the team as we expand further into North America and England.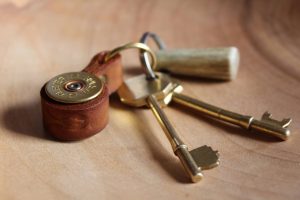 Starting J Boult Designs as a student
Looking back, I'm very glad I began J Boult Designs while still at university. I had the freedom to experiment and implement my academic learning into practice. There were supportive people and resources around me, and as a student, my living costs were relatively low. I felt I had nothing to lose, so I took the risk and it has paid off.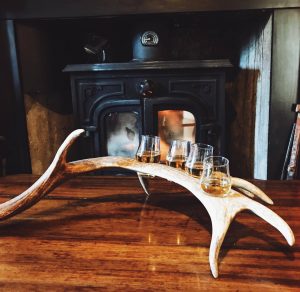 I feel like I wouldn't be here if I hadn't gone to Edinburgh Napier. After hearing good things about the University's design courses and being encouraged to study there by some graduates I knew, I attended the open day, and the rest is history.
I feel like the University gave me a lot, and now I'm happy to be giving back. I provided a 6 week paid placement for a 4th-year student, and have given a guest lecture to current Product Design students. I spoke to them about the reality of starting a business. All the things they need to be thinking about like sales, accounting, marketing, forecasting, networking, and more.
I look forward to growing J Boult designs and developing a deeper relationship with the University and the current and future students there. I can wait to see what other students and graduates of the course will do in the future.

About Jamie
Jamie graduated with a BDES (Hons) in Product Design in 2015.
J Boult Designs
Inspired by the Scottish hills and conservation of all its beasts, J Boult Designs' pieces reflect upon the Scottish glens and moors. By ethically sourcing materials from Scottish estates, we creatively up-cycle waste products into handsome, quality, and environmentally friendly goods.
www.jboultdesigns.com
www.facebook.com/jboultdesigns
www.instagram.com/jboultdesigns