Edinburgh Napier graduate Steffanie Stewart recently contacted us to let us know about an amazing charity hike that her brother (and fellow Edinburgh Napier graduate!) Donald Stewart is doing in honour of his friend, Ellie MacDonald who lost her battle with cancer in 2014. Steffanie shared with us some of the trials and tribulations that Donald has faced so far, as well as the inspiration behind the hike.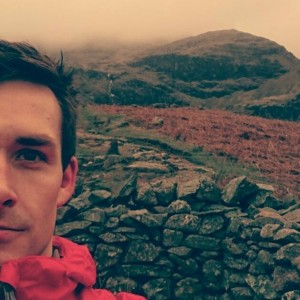 The Mohave Desert in July, earthquakes, altitude sickness, rattlesnakes (actually standing on one and living to tell the tale), scorpions, sunstroke, bears, cliff faces, long stretches without reliable water supplies or mobile signal, hitch hiking to resupply points (some of which seem to have been in slightly dangerous gang land areas…) and very sore feet. These are some of the obstacles faced by my brother Donald who set off on June 3rd to attempt an epic 878 mile trek along the Pacific Crest Trail, raising money for charity.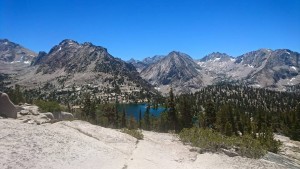 His charity of choice? One Million Miles for Ellie. Eleanor was Donald's friend, who he met during a summer placement while studying at Edinburgh Napier. Sadly she passed away from cancer and her mum set up the One Million Miles for Ellie campaign; a campaign encouraging people to contribute towards a one million mile target, while raising money to support Cancer Research UK, Maggie's Centres and MacMillan Cancer Support.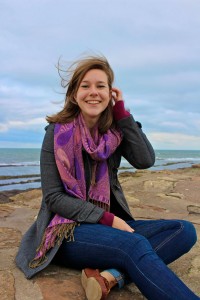 Ellie (being an outgoing, outdoor enthusiast too) and this inspiring campaign influenced Donald's decision to step way out of his comfort zone. He wanted to trek such a huge distance in the hope that he could raise some money, or at least awareness for this great cause and help Ellie tick the number one wish off her bucket list – to destroy cancer.
Donald set off from Campo on the Mexican border almost 2 months ago, with the aim of reaching Vermillion Valley Resort in Yosemite. Currently he is at mile 853 (having walked 781 miles) covering between 10 and 25 miles a day and may even continue if his feet will let him. He has been walking out of season with it reaching 40+ degrees, over a range of different terrains from flat desert hiking to mountainous regions. Not only has the scenery been interesting but so has the wildlife. We were a bit alarmed to hear that while walking through the desert he felt something strange under his foot as he stepped, but before putting his weight down he realised it was the head of a rattlesnake! Luckily it was sluggish, basking in the morning sun after a cool night. Donald made a quick get-away and both were left unscathed.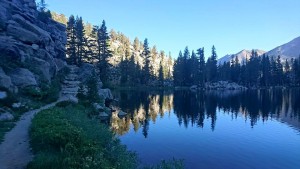 After 700 miles of solo trekking Donald was joined by a friend, Paul, who was inspired by his challenge. He too will be walking 300 miles of the trail and will be raising money for Coalition Duchenne. In the last few days they have made it to the top of the highest peak in America, Mount Whitney, after Donald foolishly braving the Mohave Desert in 'suicide season'. He was told when reaching the other side, that this year he is one of only two people that have successfully made it across this stretch of desert in the heat of summer.
Despite the planning and miles put into preparation for this event, Donald undoubtedly, is out of his comfort zone and has endured mile after mile to get to this point. Any support, whether it be messages or donations will encourage him to keep going and hopefully make it to the end! This trip was fully funded by himself including all equipment required. If you do kindly choose to donate, everything will be divided evenly between the three charities – Cancer Research UK, Maggie's and MacMillan Cancer Support. Thank you to everyone who has donated so far and in advance to anyone that will donate. We understand that time is precious to everyone, but it would be hugely appreciated if a tiny bit of time is spent checking out his blog, the One Million Miles for Ellie website or making a donation, no matter how small.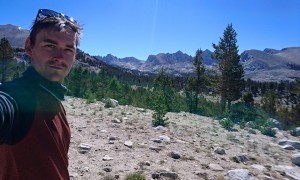 To show Donald your support and find out more about his adventure please visit his Facebook page and give him a like, comment or share!
To donate to One Million Miles for Ellie please visit Donald's fundraising page!
To read more about the One Million Miles for Ellie campaign please visit