Come and visit our stand at the SRPe (Scottish Research Partnership in Engineering) Annual Conference on Monday 21st November at the John McIntyre Conference Centre, 18 Holyrood Park, Edinburgh EH16 5AY. This annual event provides the opportunity for industry, academia and government to share the latest technological advances and research in Scotland.
Dr Ahmad Eltaweel is exhibiting two of his research projects:
"Daylighting louver system"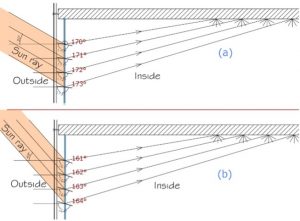 The project introduces a daylighting louver system which can respond to the sun movement wherever the sun moves to provide daylight inside the buildings and protect the occupants from direct sunlight at the same time. The system aims to provide natural uniform daylight inside deep-plan rooms instead of using electrical lighting energy, which can save up to 90% of electrical energy.
"SHELTERs"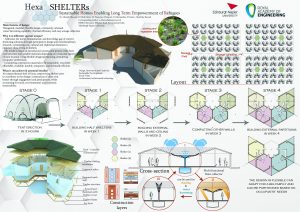 From its name (Sustainable Homes Enabling Long Term Empowerment of Refugees), we are using sustainable, durable and affordable materials, based on modular timber structure to accommodate displaced people in a short time with high quality performance houses.