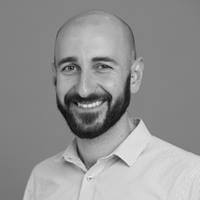 Professor Francesco Pomponi led research in partnership with researchers at CU Boulder on a study that finds that low-rise, high-density environments like those found in Paris are the optimal urban form when looking to reduce greenhouse gas emissions over their whole life cycle.  The built environment is a big contributor to carbon emissions, global energy demand, resource consumption and waste generation.  The work, recently published in journal Urban Sustainability, builds on a growing debate around the design of future urban environments.
Francesco Pomponi said: "We developed a novel urban density metric to measure things up as accurately as possible.  Our results show that density is indeed needed for a growing urban population, but height isn't…."  Jay Arehart, an author on the paper and instructor in the Department of Civil, Environmental and Architectural Engineering spent a year at Edinburgh Napier University conducting research with Francesco Pomponi.
Read more in Green Car Congress and phys.org.
Read journal article:  'Decoupling density from tallness in analysing the life cycle greenhouse gas emissions of cities' – Francesco Pomponi; Ruth Saint; Jay H Arehart; Niaz Gharavi; Bernardino D'Amico.