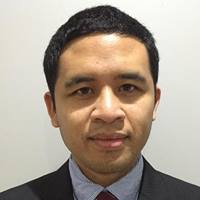 Dr Firdaus Muhammad Sukki attended the 1st International Conference of Advanced Research on Renewable Energy for Universal Sustainability 2021 (ARUS2021) on 22nd-23rd June 2021. He had two papers accepted for presentations.
The main objective of the conference was to explore the frontiers of Science, Technology, Engineering and Management in various areas addressing innovative researches in the broad field of renewable energy and green technology as well as to discuss and entertain topics that stretch into the future.
We're delighted to announce that Firdaus won two awards:
Best Paper Award – 'Modelling of Static Concentrating Photovoltaic Using MATLAB.'
Outstanding Researcher Award.
Congratulations Firdaus!