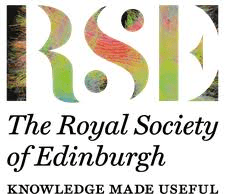 The Royal Society of Edinburgh
The Royal Society of Edinburgh offers a range of funding opportunities which seek to attract and retain those with outstanding potential to establish their STEM and arts and humanities careers in Scotland; encourage enterprise, innovation and the commercialisation of technology-based ideas coming from academic research; and develop international collaboration and enable participation in international research programmes.
Sabbatical Research Grant
Applications for our Sabbatical Research Grant are now open, and will close on the 14th October at 5pm. These Grants offer academic staff on open-ended or continuing contracts of employment in Scottish Higher Education Institutions the opportunity to take up to 12 months sabbatical leave to focus on a research project of their choice.
Eligibility
Eligible applicants must be existing members of academic staff – on open ended or continuing contracts of employment – in a Scottish Higher Education Institution (HEI) – who have held a teaching appointment for up to a maximum of 7 years since acquiring their PhD at the closing date.
Applicants are required to pursue their research in a HEI or Research Institute (RI) in Scotland.
The research projects proposed must be in a STEM discipline, including Social Science. Please note that subjects in the Arts and Humanities are not eligible for this scheme.
The projects must align to one of more of the Scottish Government National Outcomes.
Further eligibility criteria, and information about how to apply, can be found on the award webpage.
If you would like any further information about our awards, please get in touch at ResearchFellowships@therse.org.uk.