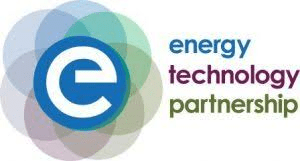 The ETP Energy Industry Doctorate Programme 2019 Call is now open. The deadline for applications is 12 noon Friday 30 August 2019. If you have a project idea and industry contact and are thinking of applying please contact Dr Sharon McGettrick, RIO (s.mcgettrick@napier.ac.uk) right away.
£200k is available to support at least 6 studentships with individual grants of up to £30k.
A defining characteristic of the programme is strong industry engagement where companies are co-investors, support project specification and engage with the research directly.
Projects must support the Scottish Government's Energy Strategy, as detailed in the application form.
See attached application form for full details. ETP Energy Studentships 2019 – Application
………………………………………….
The PhD proposals should relate to one of the six strategic aims of the Scottish Energy Strategy – The Future of Energy in Scotland:
Consumer Engagement and Protection
Champion Scotland's Renewable Energy and Low Carbon Potential
Improve the Energy Efficiency of Scotland's Homes, Buildings, Industrial Processes and Manufacturing
Support Oil and Gas Industry Strengths
Maintain Secure, Resilient and Flexible Energy Supplies
Empower Communities by Supporting Innovative Local Energy Systems and NetworksIn addition, the following areas are of particular interest in 2019/20:
Off gas grid low carbon heat solutions
Industrial energy efficiency
Decentralised energy that offer a systems solution to transport, heat and electricity needs for the benefit of consumers
Innovative energy and low carbon technologies.These can include technological, numerical, environmental, legislative, economic, and policy aspects.