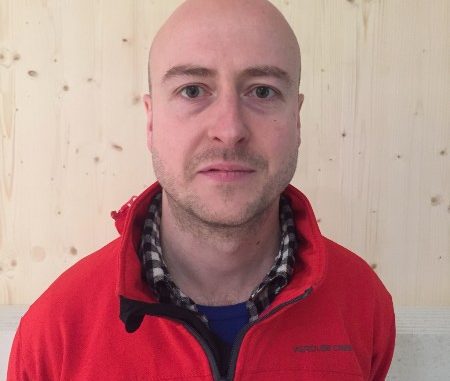 It is difficult to overstate the impact of construction on climate change and the environment. The sector consumes half of all extracted materials, accounts for 36% of global energy use, and is responsible for 39% of energy-related carbon dioxide emissions.
Robert Hairstans aims to help change that. As founding director of the CATT at the New Model Institute for Technology and Engineering (NMITE) in Hereford, and head of the Centre for Offsite Construction and Innovative Structures at Edinburgh Napier University, he is passionate about promoting sustainable materials and building methods.
Timber is "on the front foot straight away," says Hairstans. "You situate that in the built environment, you lock that carbon in for 50 years plus, so it acts as a carbon store."
Great carbon credentials are not the only benefit. Timber materials also have a high strength-to-weight ratio, says Hairstans, so they can easily be moved and processed. This helps enable factory-based construction, with modular 'turnkey' systems built off-site.
Low thermal conductivity means good insulation, but there are inevitable concerns about fire safety. All products perform differently, says Hairstans, and some can even 'self-extinguish'. "It really comes down to set the professional practice, the appropriate specification, detail, and execution," he says.
Read more in the Institution of Mechanical Engineers article.