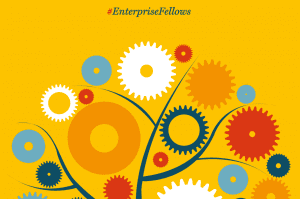 Applications for the Royal Society of Edinburgh Enterprise Fellowships are now open. Read more on the RIE blog.
The initiative nurtures and supports promising science and technology researchers, enabling them to develop into successful, world-class entrepreneurs.
As an RSE Enterprise Fellow, you'll get:
A one-year academic salary
Tailored, cutting-edge business training
Mentoring from RSE's network of partners in the business community
Up to £10,000 Business Support Funding
Membership of the RSE Entrepreneurs' Club, with access to networking events
Deadline for applications: 18 January, 2020 | 17:00
If you are a post graduate student or a member of the academic staff and are interested in this initiative, please contact Fiona Mason Head of business Engagement and IP Commercialisation, RIE who can tell you more about what is involved. If you are a student and are considering commercialising your own idea/IP, please contact Nick Fannin, Bright Red Triangle.