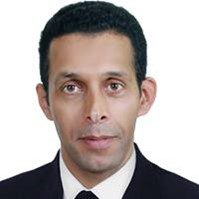 Dr Ahmed Mohamed has secured two Innovation Voucher funding awards from the Scottish Funding council during the summer. One project is focusing on monitoring expansion rate of timber for Jacket Pile Gripper Application. Prof Johnson Zhang, Dr Dongyang Sun and Mr Kal Uheida are also involved in the project.
The other one is aiming to conduct computational Fluid Dynamics (CFD) Modelling for the Design and Optimisation of Spill-proof Coffee Cup Lid. Prof Johnson Zhang, Dr Roshan Dhonju, Gary Britton, Dr Mark Taylor, Dr Fadi Kahwash and Mr Kal Uheida are involved in this project.
The success has demonstrated the diversity of the school's research profile.