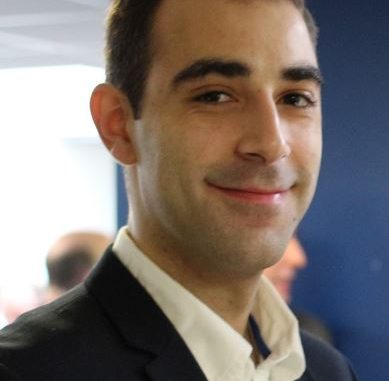 Dr Pablo Jaen-Sola is giving a presentation on 'An Insight to Wind Energy Systems Research' on Wednesday 11th November at 1pm.  Dr Pablo Jaen-Sola is a Lecturer in Mechanical Engineering and Deputy Programme Leader for BEng/BEng (Hons)/MEng in Energy and Environmental Engineering in the School of Engineering and the Built Environment at Edinburgh Napier University.  The offshore wind energy industry is playing a vital role to tackle the climate change issue.  This talk will describe the latest advances on structural design of offshore wind turbine electrical generator supporting structures.  Different techniques and the use of distinct materials have been studied with the aim of increasing the turbine's energy harvesting capability and help reduce the levelized cost of energy.
The presentation will last for approximately 30 minutes and then there will be 10 minutes for Q&A.  It's free to attend.
Agenda
1.- Biography
2.- Research topic (wind energy systems)
3.- Research results
4.- Research dissemination (conference and journal papers)
5.- What's next? (From a student perspective)
6.- Q&A
Link to join the talk here.
Meeting number (access code): 174 487 8546
Meeting password: XYpy8mpMK24