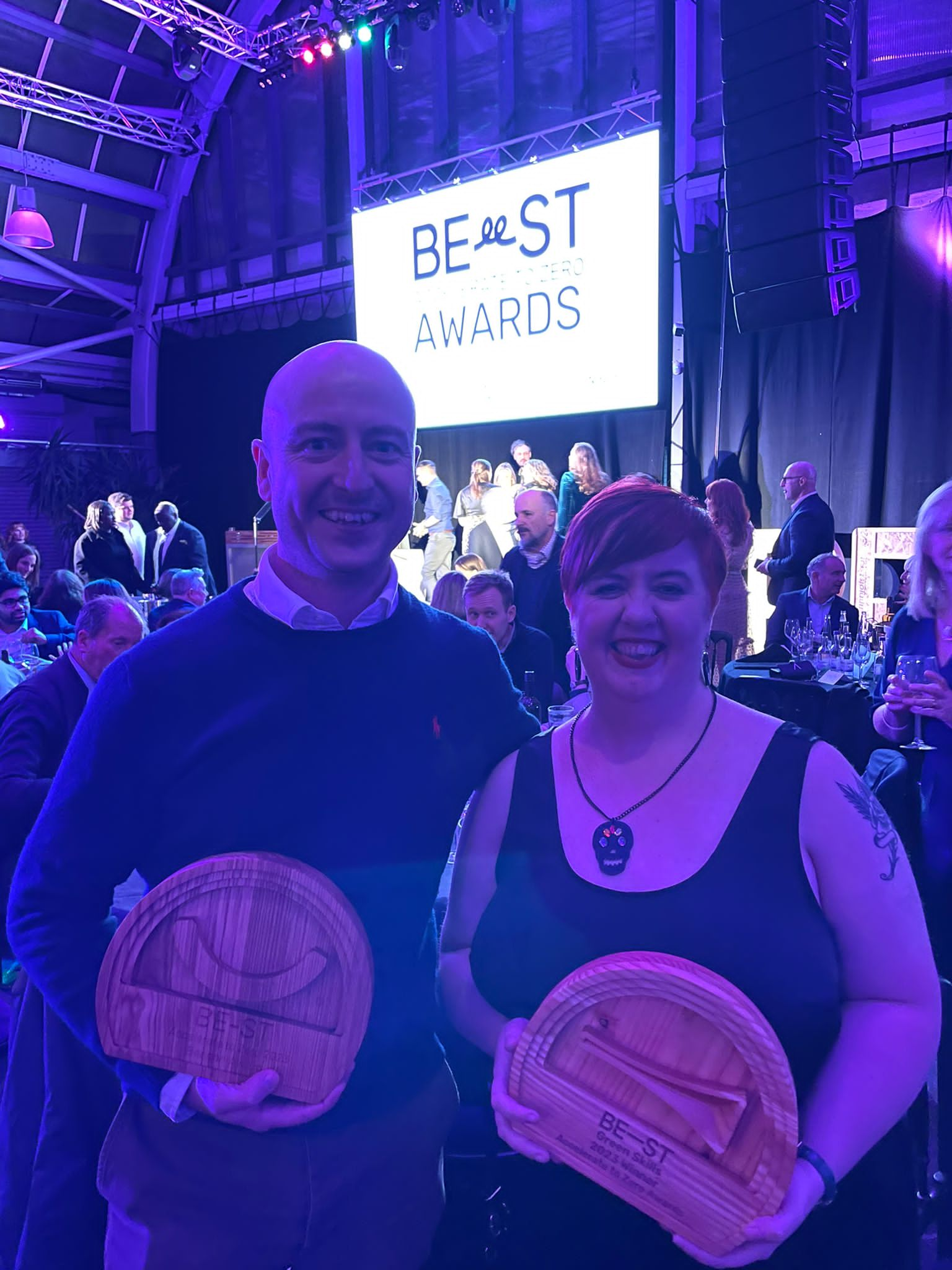 We're delighted to announce that the School of Computing, Engineering and the Built Environment won the Green Skills Award for Timber TED at the Accelerate to Zero Awards on 1st November in Glasgow.  This award is in recognition for demonstrating a leading approach to the growth of new skills needed to help accelerate the zero-carbon built environment and evidence of an exemplar approach to boosting green skills which are being deployed to scale zero carbon construction.
Professor Robert Hairstans was awarded the BE-ST (Built Environment – Smarter Transformation) Beacon Award for the difference he is making to accelerating net zero construction in partnership with others.
Well done to all involved!
Read more here.