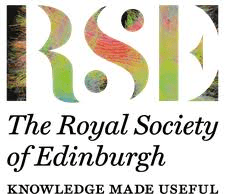 Royal Society of Edinburgh – Research and Innovation Funder visit
Wednesday 22 April 2020 2.00-3.00pm
(Room Merchiston E8)
The Royal Society of Edinburgh (RSE), Scotland's National Academy, will visit Edinburgh Napier University on Wednesday 22nd April to talk about their grants and award schemes that recognise excellence and support leading research that benefits Scotland's cultural, economic and social wellbeing.
The RSE's funding programmes aim to:
• Attract and retain those with outstanding potential to establish their STEM and Arts & Humanities careers in Scotland
• Encourage enterprise, innovation and the commercialisation of technology-based ideas coming from academic research
• Develop international collaboration and enable participation in international research programmes
The RSE team will cover:
• International Bilateral Visits (open to any discipline). Deadlines 29 May and 29 November 2020
• Arts & Humanities schemes. Deadline 25 September 2020 with calls opening early June
• Sabbatical Research Grants (open to STEM and Social Science research). Deadline 12 October with call opening mid-July
• The Enterprise fellowship scheme. Deadline 3 April with a second deadline in Autumn 2020
Please book your place at this event via HR Connect.