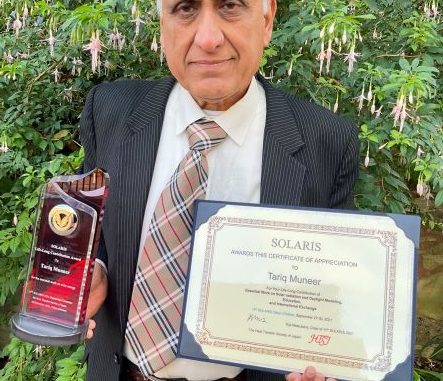 Many congratulations to Prof Tariq Muneer, who has been awarded the SOLARIS life time achievement award by The Heat Transfer Society of Japan. This is in recognition of his 44 years of "life-long contribution of essential work on solar radiation and daylight modelling, education and international exchange."
The Solaris conference provides a platform for meetings for researchers in the area of solar energy and efficient energy technology.
Tariq gave a keynote address to the 11th Solaris International Conference in Tokyo on 27-29 September 2021 on 'Solar Radiation and Illuminance Models'.
Professor Muneer has published 10 books and over 280 articles on the subject of renewable energy and sustainable transport.