The School of Engineering and the Built Environment staff are invited to the annual Energy Review event with the President of the Energy Institute, Malcolm Brinded, CBE FREng FEI.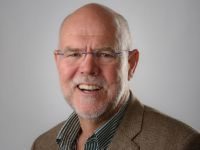 The world's population is expected to hit ten billion in the second half of this century, up from 7.5 billion today. More than two thirds of the global population will live in urban centres by 2050, up from just over half today. And global average temperature could increase by 4+ degrees Celsius without major action to reduce emissions – with the Paris commitment of 2oC and the IPCC recommended limit of 1.5oC looking very tough to achieve.
Population growth, mass urbanisation and climate change – global megatrends are shaping the world in which we live, with unprecedented implications for governments, industries and wider society.
How do we turn these global challenges into opportunities – and build a world in which everyone, irrespective of where they live, has access to affordable, reliable and sustainable energy?
It calls for tremendous ingenuity across the global energy system, not least in the UK – an early mover in decarbonising our own energy system, and home to significant technological capabilities and some promising solutions for the future, which could flourish in serving these emerging global markets.
Malcolm will draw on more than four decades of personal and professional experiences as Board Director of Royal Dutch Shell plc, together with his perspective at the helm of Energy Institute, to explore how these megatrends are driving the global energy transition and the opportunities for UK plc.
Book your Place:
For further details, or to book a place, please contact:
Gary Howorth (Hon. Secretary) gary.howorth@energy-redefined.com
It is anticipated that this event shall be popular, so please confirm your place early.