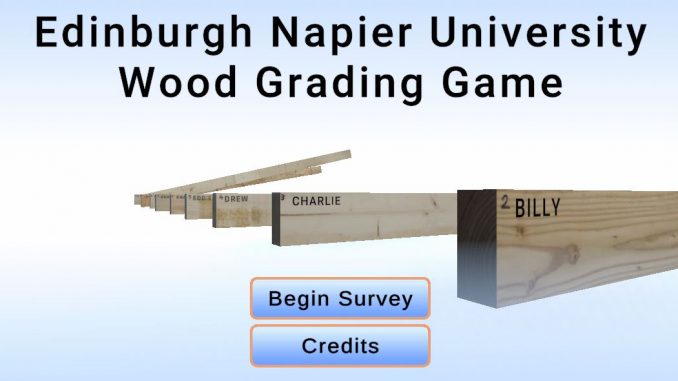 Recently we made a game for people to guess the relative strengths of some timber beams – by inspecting the beams up close and hands on. We tested those timbers to get the actual strengths and the game results. That means those beams are no longer available to play the game again in real life …so we made it possible to play the game virtually instead.
You can play a draft version of the online wood grading game HERE
You can also watch a video of all the timber breaking – but don't watch it until you've played the game. Knowing the solution spoils the fun!
https://woodgradinggame.itch.io/enu-woodgrading-survey?secret=Y0xBEZcoAG5rIcf5TOTfAiDUKnc