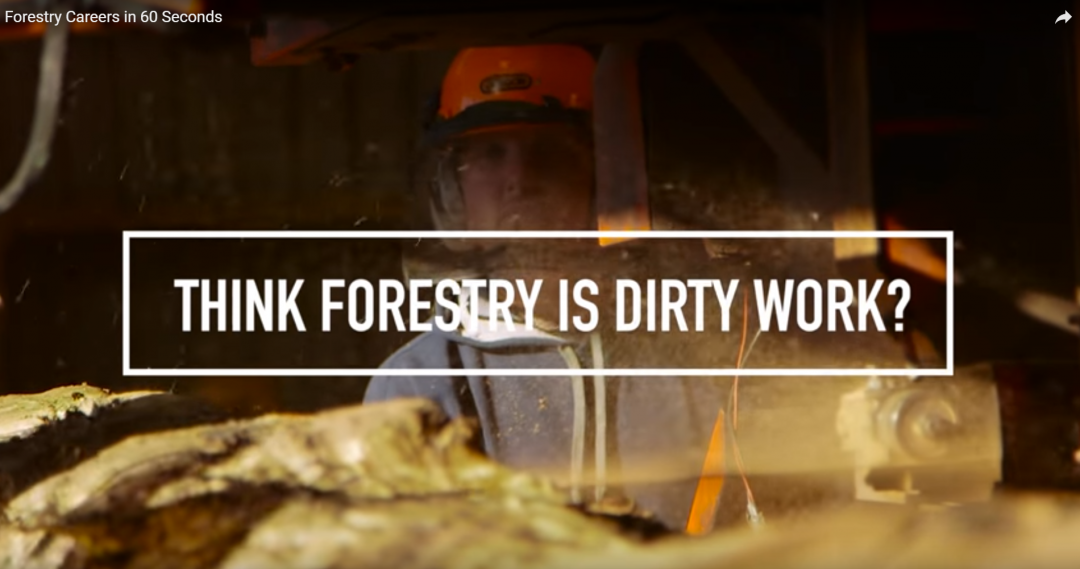 This new video, produced by the Institute of Chartered Foresters (ICF) and sponsored by Forestry Commission Scotland (FCS), aims to  show young people the diversity of roles in the forestry sector …which are quite different from the old stereotypes.
Forestry Careers in 60 Seconds showcases the numerous career paths that the sector has to offer young people – from forest management and timber processing to plant pathology and ecosystem management. It aims to tackle traditional misconceptions of the forestry profession as being only a manual and male-orientated one.
This is is a topic we have research here at Edinburgh Napier University before – for example these presentations on the image of forestry and the gender bias – so we are delighted to see these considerations at the forefront of this new campaign.  Just 60 seconds isn't really enough to cover the full range of careers of course…and there are a wide, and growing, range of science and technology jobs.
Shireen Chambers FICFor, ICF Executive Director, said:
"The old image of foresters as bearded men with chainsaws is so out of step with modern forestry professionals. We want to show that whatever your gender, whether you're an outdoor or indoor type, business or science-orientated – there is a role in the forestry sector to suit you."
The ICF video is part of a strategy to address a deficit of qualified graduates entering the forestry sector. Shireen said:
"Despite a booming sector, skills shortages continue to be an issue with some higher education forestry courses struggling to recruit and public and private forestry organisations unable to find suitable candidates for their many vacancies. It's time to show young people that forestry can offer an exciting and varied career opportunity with green credentials."
Jo O'Hara MICFor, Head of Forestry Commission Scotland, said:
"We are really pleased to have supported this short film that gives a glimpse of the wide range of exciting and fulfilling career opportunities available in modern UK forestry. Some may have preconceived ideas about the kind of people that 'do forestry' but the reality is that great jobs and careers are available, and the sector needs a wide range of people to join in, so we can make the most of this green, growing business. For too long the forestry profession has been hidden away in the background, or plagued with out-dated stereotypes, but thanks to this short film, ICF have showcased the reality of the great opportunities that are available."
Forestry Careers in 60 Seconds was filmed with the kind sponsorship of Forestry Commission Scotland and support from Confor.