Hi there chaps!
I guess many of you are very happy about the beginning of Easter Break this week 🙂 I will mostly spend my break on editing my dissertation, BUT when you'll start your career as a student here in Edinburgh don't miss out this breakdown list – or you'll regret it!
1. FEED SQUIRRELS.
I'm a little biased on this point, because I love squirrels. Ha! They love anything that is crunchy, so even old bread works well. And I promise, their face will make your day.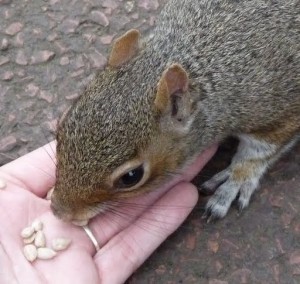 2. GO ON ARTHUR'S SEAT WITH A BOOK.
And a warm jacket. Despite it's spring, up there can be pretty chilly. The landscape is amazing though, and it's great to enjoy both with a crew or by yourself. I find Arthur's Seat an extremely relaxing place, and I often find myself there when I need some solo-time. However, be sure to come back on earth before the sun sets, otherwise the hike back may get tricky.
3. GO TO THE BEACH.
And if you're brave enough take a picture in the firth 😉 The bus 26 stops near by Portobello Beach: get off there and take a dip in the water (or if it's too cold, go for a warm chocolate at the Beach House – one of my favourite places in Portobello 🙂 You're going to remember this!
4.HAVE A PICNIC OR A BARBECUE IN THE MEADOWS.
Yeah, I'm not kidding. As soon as it gets (slightly) warmer, the Meadows become overpopulated. And it's so much fun. Organise a food&booze day there with them!
5. GO FOR A MASSIVE PUB CRAWL.
You don't have to wake up early the day after, so DO IT! Edinburgh has so many nice pubs and clubs to discover, enjoy an evening of pure fun with your pals. Advice: take one night to tour pubs around George Street, one night around Grassmarket & Royal Mile, one night around Bruntsfield. You're gonna love it. PS: and if you don't get drunk, you'll also be able to remember everything – which is great, I promise! 🙂
6. GO SHOPPING IN PRINCES STREET
And use your student discount. Everywhere you can. Now that I'm approaching the end of my life a student in Edinburgh I really appreciate the student discounts on clothes, services and many other things.
7. GO FOR A PUB QUIZ.
And win, so you get either free food or a reasonable amount of money….! Many pubs offer pub quiz nights, just shop around and find your favourite one. My heart will always be with The Golf Tavern, because it's were I used to organise parties for my international students fellows and where I eventually to worked, too 🙂 It's a super nice pub, very traditional, with very good customer service (and it's located right at the end of the Meadows, on the Bruntsfield side, where the Edinburgh Napier Wrights Houses are).
8. GO TO THE ZOO
Definitely something different to what you've done so far 🙂 The bus no. 26 (direction: Corstorphine) stops right in front of it, and it can be fun to do during a sunny day.
9. GO TO A RUGBY MATCH
This is a must, especially if you missed out the Six Nations. Rugby is so mich fun to watch, and definitely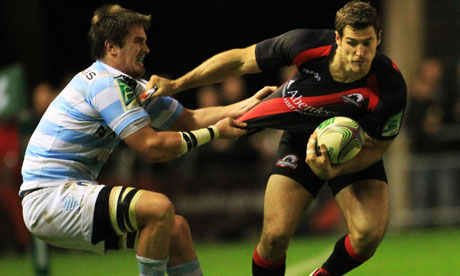 more entertaining than other sports (which I don't dare to mention so I don't look hateful hah:))
10. For international students (and locals, as well!): if you can afford it, TRAVEL! 🙂 If you're on a visa, remember to get it approved in order to travel around Europe before taking off (otherwise you may not be allowed back in the country at the end of your journey, and you don't want that!). To make sure you're okay with all your travel documents, you should contact internationalsupport@napier.ac.uk well in advance, just in case they have a great amount of documents to deal with. The cheapest ways to travel around are definitely offered by two airlines: Easyjet & Ryanair. Don't expect a great customer service, but yeah, it can be quite cheat IF YOU RESPECT THE LUGGAGE RESTRICTIONS that you can find on their websites. Also, Jet2 is not bad, and recently British Airways started feeling some sort of peer pressure caused by the airlines that I've mentioned, so I wouldn't be surprised if their prices started becoming more reasonable very soon. It's definitely worth checking it out. From my experience, most of my international friends enjoyed travelling to Spain, Italy, France, Germany, Holland and Sweden – but any other destination would definitely enrich your experience as an individual. So if you can, take a chance and explore what Europe has to offer! 🙂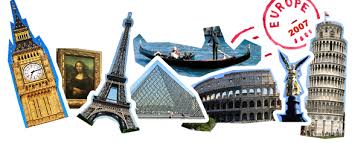 I hope this gave you a few ideas on how to spend your Easter Break, please let me know if you have any more suggestions! 🙂
Carlotta