As we've already gone through some Facebook (Frequently) Asked Questions with Part 1 , this Part 2 will give some further answers to other questions I am often asked in regards to how life as a student at Edinburgh Napier University was.
1. Did you pay University fees/How much did you pay to attend Edinburgh Napier University?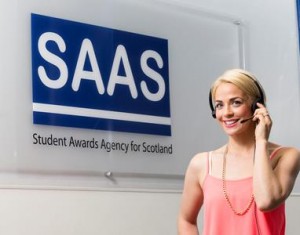 No, I didn't  – SAAS did for me. So technically studying in Scotland is free for all European students who meet the criteria for admission (but for English students, who however can be admitted through scholarships). However, payment of your fees does not happen automatically and you should apply for funding within the given deadlines. This has been a stable situation for many years, but I can't guess if it's going to be like this forever (even if I hope so!). The process is pretty self-explanatory: you register for funding on SAAS and you should receive an approval (or disapproval) based on the info you've provided. You might even be required to send some extra documents for qualification purposes, however, you have time until June 30th of each year to do so. An important point is that you're going to have to request your SAAS's funding letter every year during your studies, as there is no automatic renewal. For more specific info about SAAS, please visit the SAAS website. Having been granted free university education helped me achieve things I might not have achieved otherwise. I am truly, deeply grateful for all that Scotland – and Edinburgh Napier in particular – has given me. I seriously could not imagine having pursued my BA in any other place, living and studying in Edinburgh will always be one of the best decisions I've ever taken.
2. Did you have time to do some extra curriculum activities?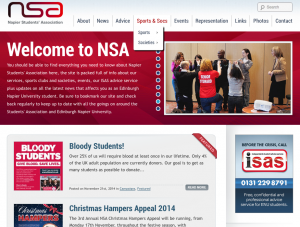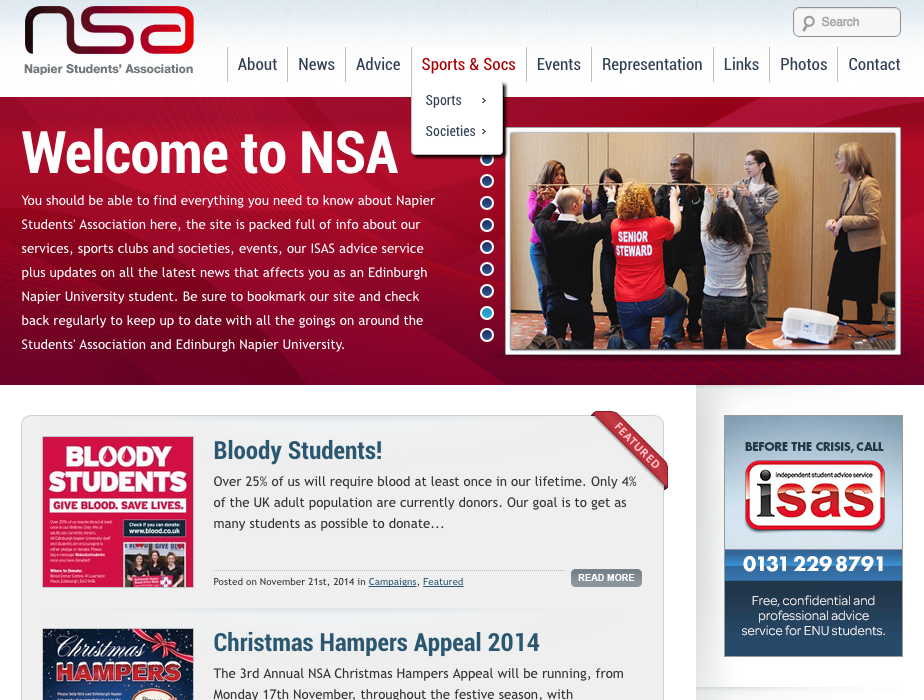 I did, indeed! Especially during my first two years. To be honest, I started understanding how things worked with teams and societies at Edinburgh Napier only from the third year (I spent my second year in California, where I also got involved with societies). However, I strongly suggest you to get involved with as many societies and teams as possible because that's where you get to meet so many new friends and diversify your days so you're not always studying (or partying, let's be honest 😉 ). (Sport) Teams and societies are organised and managed by the Napier Students Association (NSA), which offer an array of different possibilities. And the cool thing is that you can even present the proposal for a new team or society, which could be approved and supported by the NSA if you manage to demonstrate that there is enough interest from students for it to exist. I personally got involved more with the University side of activities (as a general rule, the NSA is a self standing organisation – separated by the University – which is made by students for the students, but the University itself also offers opportunities for students to get involved; these two co-exist and support – and at times challenge! – each other). The way I got involved was by becoming an International Students Ambassador for the University after coming back from California. I was promoting studying abroad by talking about my experience to Edinburgh Napier students and by organising events for the incoming exchange students for the semester.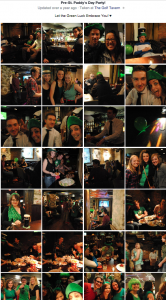 That way I met so many friends from all over the world, who I am still in touch with and for whom I am really grateful for. In addition to being an International Students Ambassador, I was also a Student Mentor and Student Representative for my class. As a Student Mentor, I was trained to understand the most common students' needs in relation to academics, life in Edinburgh and general issues. This experience was very valuable for me as I learnt how to help fellow students while 'giving back' to the University at the same time. The Student Representative role was mostly for academic matters and I was a liaison between my lecturers and my class. However, that was not just limited to academics as we also liaised with the NSA when it came to events like Teaching Excellence Awards.
3. Is Edinburgh an affordable city to live in?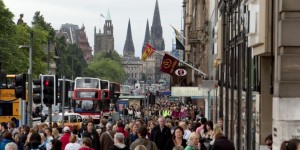 Edinburgh is definitely the most affordable city I've ever lived in. Obviously it's all relative to where you're coming from in the first place, but honestly being a student in Edinburgh is fantastic. Many shops, cafes and pubs offer students discounts and that helps a lot. When I was a student in Edinburgh, I truly felt like the city 'got me', in a sense that everything was perfectly thought out as students being an integral part of the city's life. The only time I had some issues having to do with being a student was when I had to look for private accommodation, as some agencies prefer renting flats to professionals instead of students. However, everything worked out at the end. When going around the city, don't forget to carry your student card as proof of your student status and you'll be able to enjoy many, many discounts! Make the most of it! 🙂
4. Did you go on an exchange and what possibilities are there to studying abroad?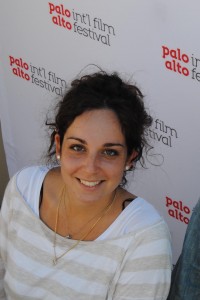 I did indeed go on exchange and that was another great decision I took! I wrote a couple of posts about it (Part 1 and Part 2 of studying abroad), and I could talk about it forever! I was lucky enough to be placed in my first university choice, San Jose State University. So I spent my whole second year in sunny California in the heart of Silicon Valley, where I learnt more about technology in general and about myself (I definitely did not know I was so into tech dorky things before then!). If you're wondering about the costs, the overall budget for the year was not higher than what I would have spent in Edinburgh (especially because food was included in the package, along with the rent). In case you're pondering the idea of studying abroad for a year, why not start reading a bit more about Edinburgh Napier University's partners so you can make up your mind on the place you'd like to visit and immerse yourself in? I absolutely recommend this opportunity to everyone, you'll be forever grateful!

5. Is there a student union at Edinburgh Napier and what does it do?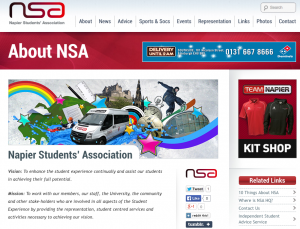 Absolutely! As previously mentioned in this post, the Napier Students Association (NSA) is the heart of student life at Edinburgh Napier. From sports teams to societies, from academic support to finance mentoring, the NSA will be there for you. The resources offered are really, really great (and free, most of them at least!) so make sure to learn as much as you can about them. I will write another post specifically about the NSA soon to give you a broader overview of the services offered, because this organisation could really make the difference for your studies. So stay tuned because more is to come!
Carlotta