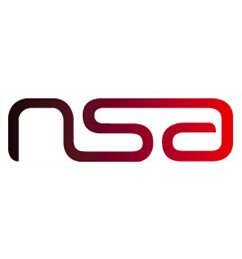 As I previously explained what the NSA stands for and what it does for Edinburgh Napier students, I was also asked more than once to go over the various offerings for sport clubs and societies. Sports and societies have been existing at Edinburgh Napier since the 1970s and they want to reflect students' interests so that the whole student experience is enriched. Both sport clubs and societies fall under the so-called 'Team Napier' and they are a great way not only to invest time in something you're passionate about, but also to meet other people with similar interests 🙂 These listed are the current offerings, however, if you're very interested in a specific topic/sport and you're able to prove that another three students are then you might be able to set up your own club or society 🙂

NSA'S SOCIETIES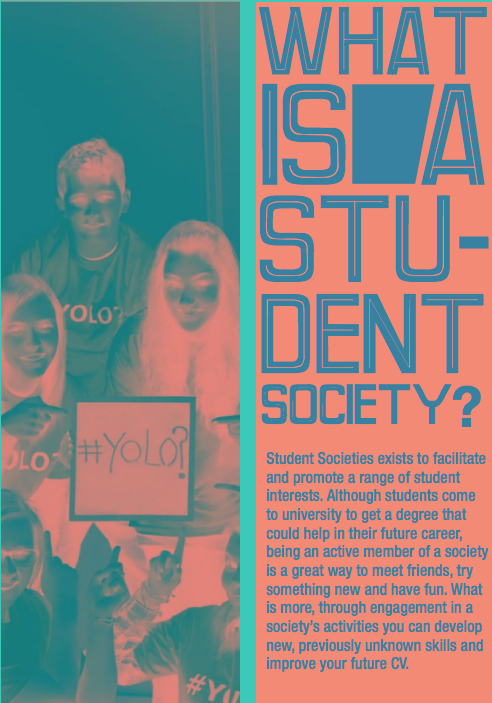 The NSA offers a great range of societies for students to take part in. So if you're wondering whether it'd be a good idea to join one of them, just think that:
There are other people with your same interests out there – go out and meet them!
Having a balanced academic-social life is important for your mental sanity! Instead of just using your free time to go out and drink with your pals at the pub… why not trying something that could enrich you?
CV CV CV! Whether you'd just like to join as member or if you'd like to take an active part in running the society, this particular interest of yours might come useful later on when you're going to start looking for a job. So you might be wondering, how being part of the Anime or Whisky society could be helping you land a job.. the answer is: You never know! Employers want their employees to be competent, of course, but also interesting. And you might find out that the hiring manager is a big Anime fan and that he or she enjoys going to whisky tasting once in a while. So there you go, magic is done! Affinity with a job/company often goes beyond the simple skills required and your personal interests might actually help you land a role. Pretty cool huh? You would not believe me if I told you that my passions for squirrels (clearly highlighted in my CV) helped me land my current job..! 😉
So what are the existing societies at Edinburgh Napier?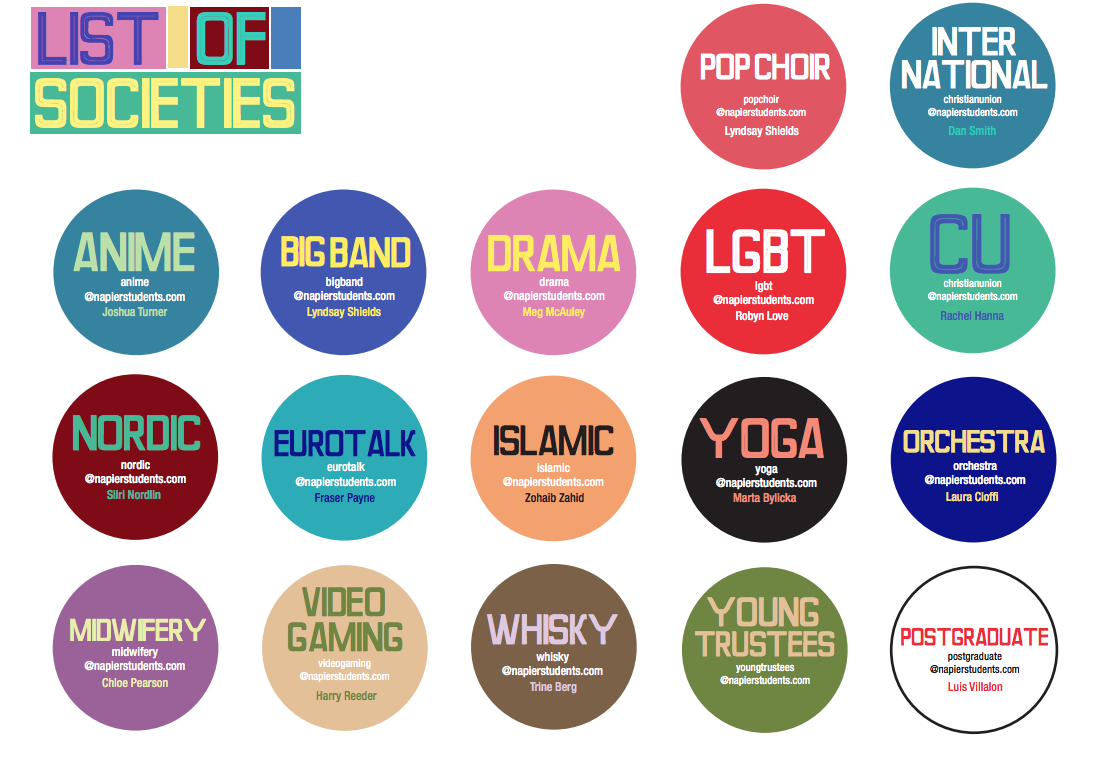 Some of these societies did not exist when I first started, but as I said new societies are created and are being supported as long as there are students interested in whatever the topic is and that are ready to invest some time to make sure the society can prosper.
While browsing a bit I even found some fun videos by the Drama Society, NUDS: these could get you an idea of the fun atmosphere you'd be involved in if you were to join them! I personally was involved in organising events for international students. Being international myself, I wanted both international and exchange students to be able to meet each other in a social context so that they could share their experience. This also became a good ground for local UK students to meet chaps from different countries and so to discover more about other countries and cultures. If you'd like to know more about any of these societies, then make sure to get in touch with the NSA so they can give you more info about it – or check out the full Societies Handbook for more insights.
NSA's SPORT CLUBS
In terms of sport clubs, you can find a pretty good selection of team sports: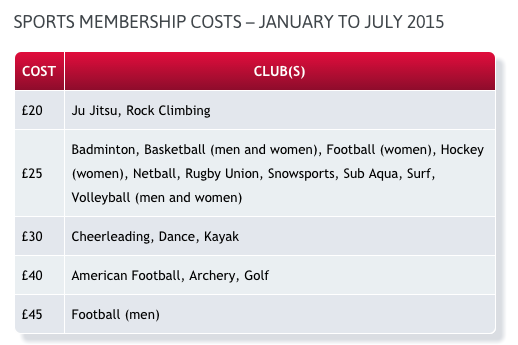 If I could go back in time I'd definitely join the Women Volleyball team – Edinburgh Napier's team has a really good record, plus I would have continued a sport that I love with my whole heart! I didn't have time though, as I was investing most of my energies in other activities e.g. international students events, the Christmas hampers initiative and other activities like the Teaching Excellence Awards. However, if you do feel like investing some of your time in a team sport don't be shy and sign up today (here you'll find a link to email the VP of Sports and Societies directly).
Here's a bit of a preview for some of the clubs:
Again, here's the full Sports Handbook for the NSA's clubs 🙂
Finally, I'll leave you with this cute video created by the NSA to give you an overview of the clubs and societies available…all during a normal day at uni 😉