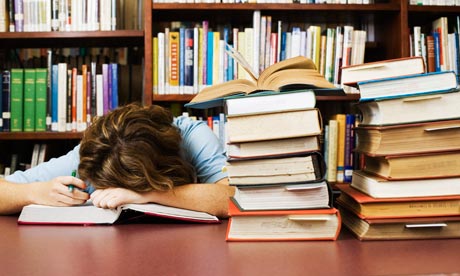 Hi everyone,
I hope you all had a great break and that you're all ready to go back to your studies. These next six months are going to be intense: things start getting a little stressful here, as it's time to go crack on with the dissertation, which is an extended research project in a topic that you choose and that relates to your degree. Despite stress, I am very lucky for the support I get from my dissertation supervisor. If you are scared of applying to Napier because of this project, don't be: there will always be someone who will be there to help you (and you can't really escape it anyways 😉 ). Also, I found a funny article about dissertations that you may want to check out. And if you'd like to read some more about it from the Edinburgh Napier website, here's the link. When the time will come, I strongly suggest you to pick a topic that REALLY interest you, and that might as well help your job candidacy. If you play it smart, you could invest time in researching a specific theme that you've always liked and that could lead to a job in the field you love. On the other hand, if you struggle to find a clear focus try to read industry-related journals and find out about the lastest trends: you're not only going to be researching something new, but you'll also be up-to-date with trends. The only disadvantage is that you may not find as much literature as you could for topics that have been largely researched before. In any case, remember to choose something that fascinates you, as you'll be spending quite a few months researching it…! My dissertation topic relates to my experiences in the US, as explained here, so you're open to guess – I'd love to see what you think!
I seriously can't believe I'm at this point f my education, it feels like I started yesterday. It's been an incredible journey that I would start all over again, as Napier really gave me everything I could wish for. But hey, I shouldn't be talking about emotional things now, as there's still so much to do..! And stay updated with events and open days at Napier, who knows, we may meet in person! Check out the calendar and save your days to come visit the university. And if you're from abroad – I suggest you to start checking the international students page on the website to get familiar with it. And for any further questions..please don't hesitate to contact me!
Cheers from a very snowy Edinburgh!
Carlotta