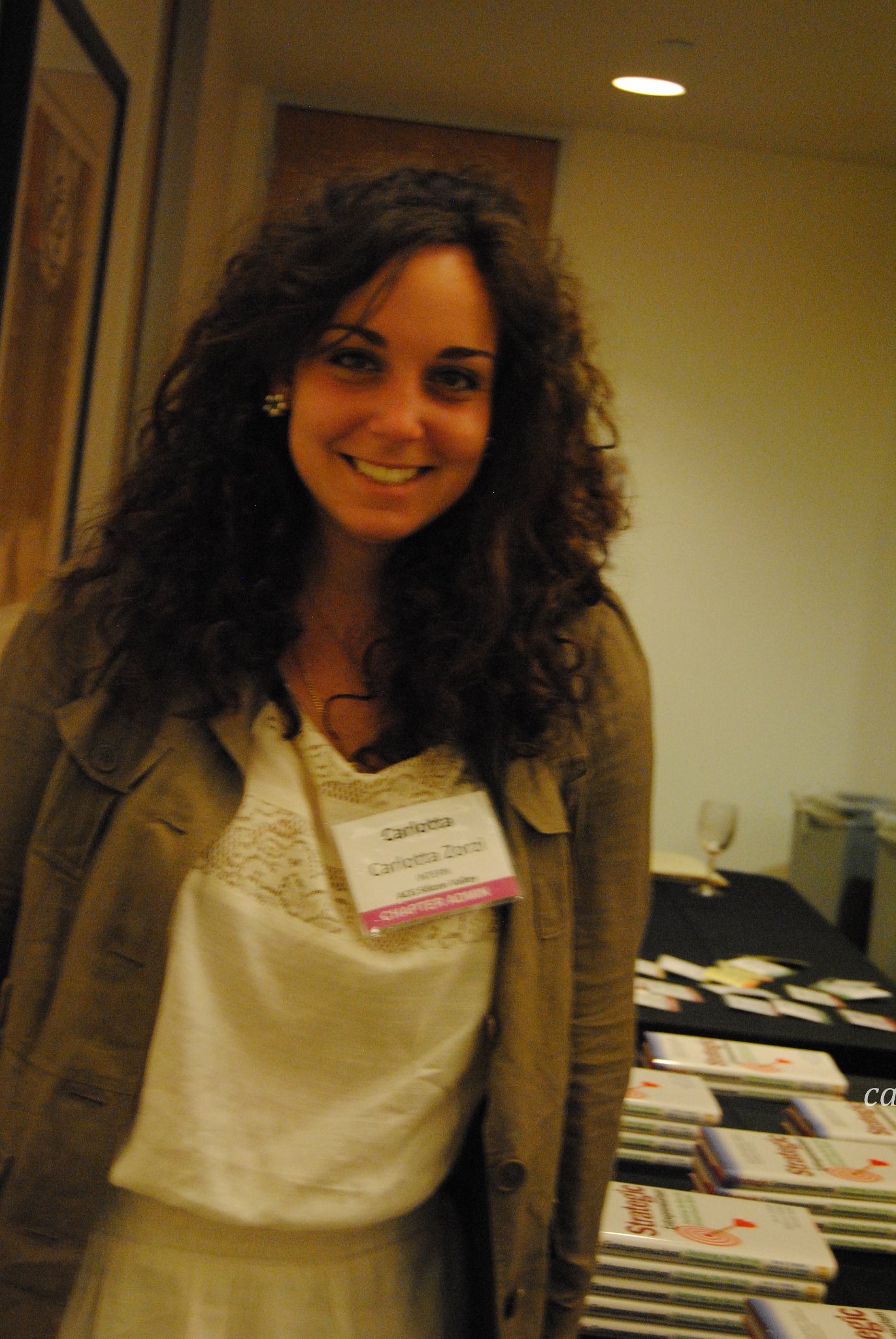 Hi everyone, I hope you all had a wonderful Christmas and a happy New Year!
This weeks I'd just like to underline another experience that definitely marked my exchange abroad, and that I'll always be grateful for: my internship with Scent Sciences Corporation, a tech company (startup, at the time!) based in the heart of Silicon Valley, Santa Clara.
As soon as I got to the US I started looking into internships because I knew it'd have been odd not to try to get some experience whist there. My CV/resume at the time was not as…let's say 'glorious', so it was a big challenge for me. However, the fact that I spoke 4 languages (and that I took a Spanish class while at SJSU) helped during my interviews. So what happened is, a week before the deadline to apply for a visa extension I interviewed with Bill Wiles (who's still my current boss!) and got an offer letter to intern for the company! Useless to say, I felt incredibly happy! At present, I'm still working for Scent Sciences and we are about to launch the product – amazing reward after 2 years of brand building and technological development! Since then, I started building my resumes with different experiences and endorsements – so I highly recommend everyone to make the best out of your exchanges! I must say (and I think I said it already), one of the main reasons why I chose to study at Napier was the fact that it offered a degree that I loved with the change of exchanging either in Europe or in the US. Additionally, I had much choice, as Napier has great foreign partner universities 🙂
So if you decide to study at Napier, PLEASE do consider to spend one or two semesters abroad, as it'll make your CV/resume stand out from the crowd! I'm pleased to say that after graduation there's already a job waiting for me thanks to all the activities I've engaged with, which made my resume look (finally) glorious 😛 I couldn't use good enough words to describe how positive my experience with Napier has been, but this could help you understand 😉 Also, if you have no idea where to start from…no worries. Napier also offers help with career development , so you won't be alone in this insidious process 🙂
As for me..I'm gonna be working in high-tech for a while after graduation, but in the meantime I'll keep pursuing my dream of working in entertainment advertising…! My favourite agencies and corporations are all based in LA, so who knows where I'll end up living/working….. whatever will happen, I'll always be grateful (and if I won't live in Edinburgh, I'LL ALWAYS MISS IT!!) 🙂
See you next week!!
Carlotta 🙂