Second-year Event Management students raise £5700 for charity while undertaking an assignment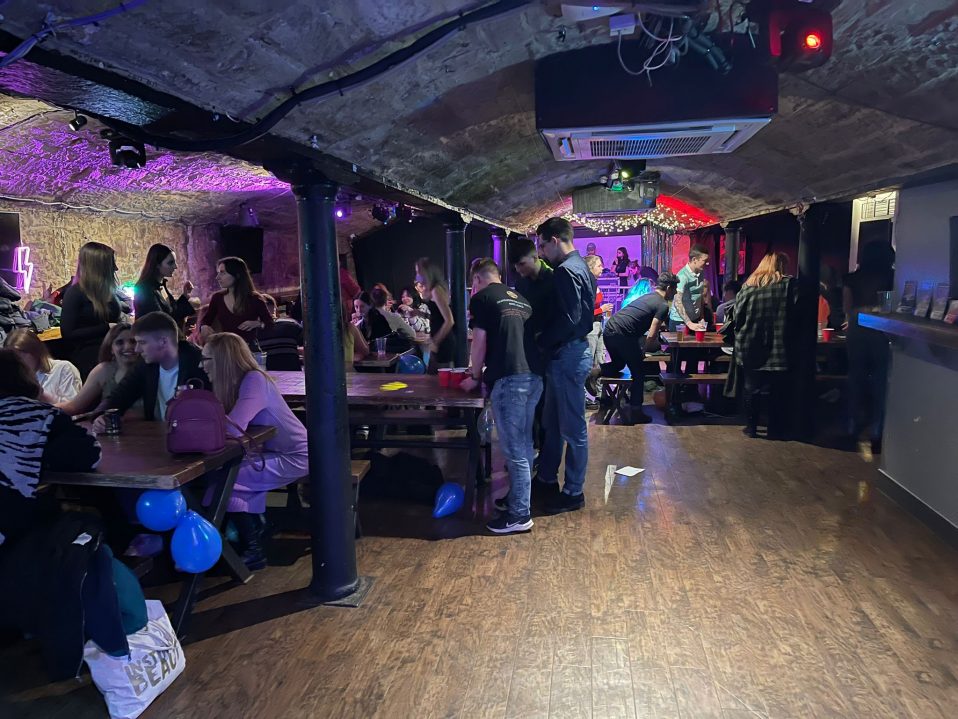 The Event Management module – part of the BA (Hons) International Festival and Management degree at Edinburgh Napier University Business School – tasks students with organising an event of their choice each year.
Remarkably, this year, the second-year students voluntarily used this opportunity to work in aid of selected charities… and raised £5700 for various organisations in just two weeks!
The assignment runs over a few weeks. First, students form small groups of four or five and brainstorm ideas for an event. Moving into their planning phase: the groups then book venues, performers, caterers, and begin their advertising. Students then stage the event with their lecturers present and assessing them. Lastly, they are asked to write a post-event report.
This year's events were the first since 2019 to be staged in person and ran for two weeks between 27 March and 8 April. Between all the groups there was a variety of events, including: a live music event; two sustainable fashion shows; a 70's themed boogie bingo; a clay shaping workshop with cocktails; a workshop on decorating clothes and recycling; a 5-aside football event; a movie-themed pub quiz; a game night; a masquerade workshop; and a mindful Van Gogh-themed painting session.
The £5700 was raised through ticket sales, raffles, and donations, which the students have donated to various charities supporting 11 good causes. These included The Ukraine Dnipro Kids Appeal, Music in Hospitals and Care, Cancer Research UK, Sunflower of Peace, Cyrenians, People in Need, BRAvery Trust, Health in Mind, Team Jak, Chris's House, and Support in Mind.
This is a remarkable achievement particularly during the current living crisis. Edinburgh Napier University is proud to be home for such a creative, proactive, and remarkable group of students, who have taken advantage of this opportunity to make a real difference in their communities.
To learn more about studying International Festival and Event Management at the Business School, please click here.