Tourism is Taking Off After Two Years of Restrictions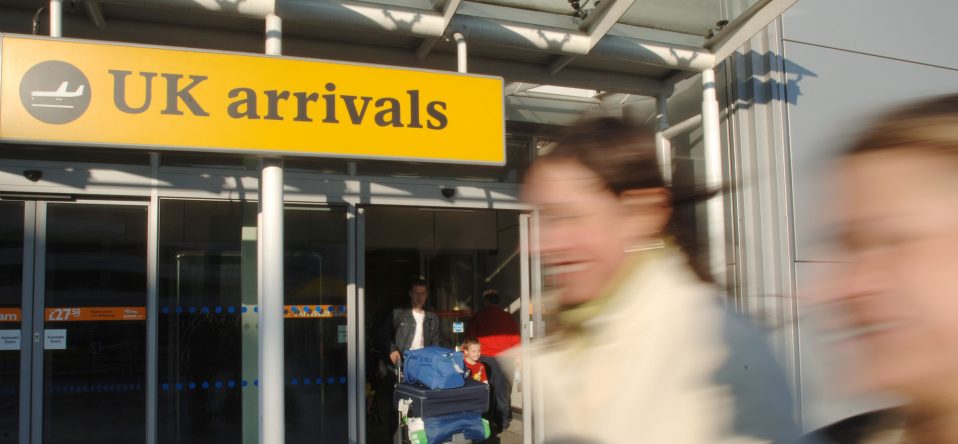 Global and local travel restrictions during lockdown saw the tourism industry left in a vulnerable position. Now starting to recover, a symposium taking place on Friday 29 April 2022 at Edinburgh Napier Business School 'Tourism 2030 and Beyond: New Normal or Total Transformation?' will explore the future of travel from a Scottish-based global perspective. The symposium will look at how our attitudes and desires have changed and how this will affect where, how and when we travel in the future.
Ahead of the event, we spoke with Tom Buncle, Managing Director of Yellow Railroad, to get their perspective on the recovery period and what trends we might see in the coming years as the industry heals.
Travel restrictions – a trend we don't want to see again
At the beginning of the pandemic, travel virtually ground to a halt. Monthly air passenger arrivals to the UK fell 98.3% in April 2020 from February 2020. (Office for National Statistics, 2021). With restrictions easing but international travel still very much an unknown, one trend that has been popular and is hopefully here to stay is the 'staycation' – a holiday spent in one's home country, experiencing everything home has to offer.
While lots of people have had the opportunity to enjoy holidaying in their own country, there has certainly been a pent-up demand for trips abroad. Holiday provider Jet2 saw a large increase in bookings in January 2022 when testing rules were relaxed and EasyJet is putting on one million more seats from London Gatwick for summer 2022 (BBC News, 2022), suggesting that travel may return to normal sooner rather than later.
McKinsey & Company expect that UK tourism will return to its pre-pandemic level in 2024 or 2025, although some in the industry believe we may 'return to normal' sooner than this.
A return to a new normal
After a difficult two years, there is a desire to get back to normal, but we need to consider what parts of 'normal travel' are worth getting back to. This is question that will be addressed at the symposium at the end of the month.
Tom Buncle believes that the focus for tourism should now be on value rather than volume. Instead of metrics like passenger numbers, there could be a move to consider insights on value and contribution visitors make to local communities and economies more important and influential.
Coming out of the crisis, it is likely that the way people travel will change as tourists seek out more flexibility from providers and different types of experiences, with outdoor destinations and big family holidays looking to be popular. We may also see an increase in 'slowmo' travel as well as people working while they travel with the introduction of digital nomad visas.
Trends in tourism need to be sustainable
We're likely to see a range of trends in the tourism sector over the next decade as the industry recovers from the crisis and new technology emerges, but one trend that underpins it all is the need for tourism to be sustainable.
Sustainability in tourism can refer to social, economic and environment. It's also important that future tourism is socially sustainable and should not exploit or destroy the local culture. Visitors have an important part to play in ensuring they are educated about destinations they are visiting and have a responsibility to respect local communities and cultures. Destinations, governments and organisations themselves also have a responsibility to ensure sustainable travel at a higher level.
Learn more about the future of tourism at the 'Tourism 2030 and Beyond: New Normal or Total Transformation?' symposium. Open to all: book your ticket to the symposium on Eventbrite.