Smart Cities – Developing a sustainable future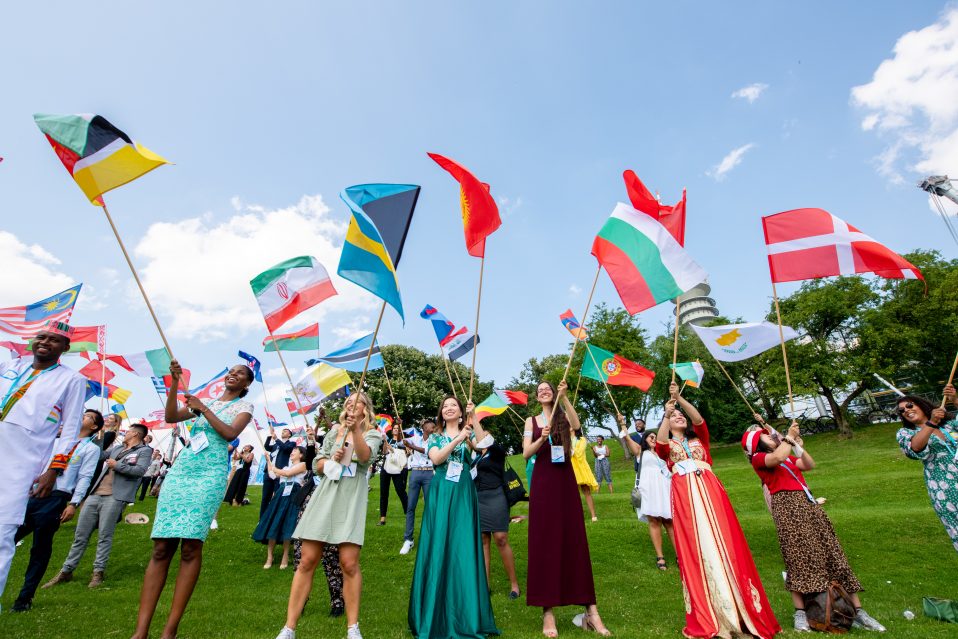 At Edinburgh Napier we pride ourselves on the impact our research can deliver; with a mission to help the next generation build a sustainable future. Step forward Mahsa Nikoufar, who joined the Business School this summer as a PhD student.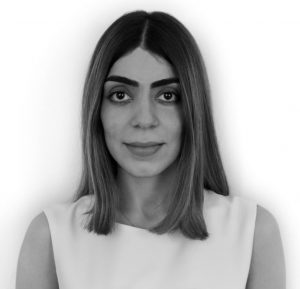 Mahsa's specialism is the use of technology in urban planning and decision-making. At Edinburgh Napier, she will be working on "Smart City Transitions: Accelerating Digital Twin Technology Deployment". Her research, under the supervision of Professor Luca Mora*, is being funded by the Housing Construction Infrastructure (HCI) Skills Gateway, an employability and skills support mechanism funded by the Scottish Government.
But Mahsa's research position is international in its scope and impact, and Mahsa will also be working in close collaboration with TalTech, where Luca has been appointed Professor of Urban Innovation.
Digital Twins are essentially digital replicas, which can help manage assets for planning and simulations. They exploit developments with the Internet of Things, Artificial Intelligence, and machine learning and offer a perfect platform for 'participatory planning' within communities. They can bring together and increase the individual value of the many parts in any Smart City development, and Mahsa's PhD will first look at establishing a standard language for participants, based on a common taxonomy between users (planners) and companies (tech) (as these often differ) and then focus on an improved processes, using case studies to show what path cities take, and who are the best actors to drive innovations in public administration and attitudes to risk.
The aim is to create better Digital Twins, and ultimately provide an academic framework for smart city systems.
Mahsa already has an extensive background and expertise: having first studied Urban Planning at Art University of Tehran, where she worked on creativity and technology in cities and later participated in internships with Ericsson and then Huawei (in Dubai) to look at industry understanding. She then did her Masters in City & Technology at Barcelona's IAAC, Institute of Advanced Architecture of Catalonia.
Recently, Mahsa also got involved in the C40 competition, sponsored by ARUP, working on a project for the Innovation District in Barcelona. Their joint entry, called 22@ a Time, has just been announced among the competition winners, and will be part of TEDxCountdown, ahead of COP26. Their winning approach has developed an effective process prototype, which can get a practical and flexible solution to an issue under review, rather than finding a 'fixed' solution to a single challenge.
It has been a busy year, and earlier in summer of 2021 Mahsa also attended the One Young World Summit in Munich (pictured) to become a OYW ambassador, and hosted a workshop on 'Towards Systemic Change for Sustainable Urban Development'. She collaborated with her tutor Julius Streifeneder from Urban Standards for the workshop focusing on technology in urban planning, and how we can rethink the 'system' to achieve more effective collaboration for Sustainable Development Goals, and an overall focus on better collaboration among stakeholders.
Welcome Mahsa, we're excited to see what the future holds!
* Professor Luca Mora to address UN Member States on the governance of smart city transitions.
Earlier this year, Professor Mora was appointed by the United Nations as the academic consultant to guide states on Sustainable Urban Development strategies. His role is to help  capitalise on recent advancements in science and technology and provide advice on policy to direct innovation. Luca will present at the Inter-sessional Panel 2021-2022 of the United Nations' Commission on Science and Technology for Development (17-19 November 2021). He will also be joining the panel session to address UN Member States on the governance of smart city transitions.
Luca was also asked this year to provide policy advice to the European Commission, on how to unleash the transformative power of urban data and its potential for urban sustainability enhancement. The resulting paper offered strategic recommendations that build on the experiences of four EU urban data projects: MyData, RUDI, BRISE-Vienna, and FeelFlorence.