The 'live' aspect of festivals will need to be rethought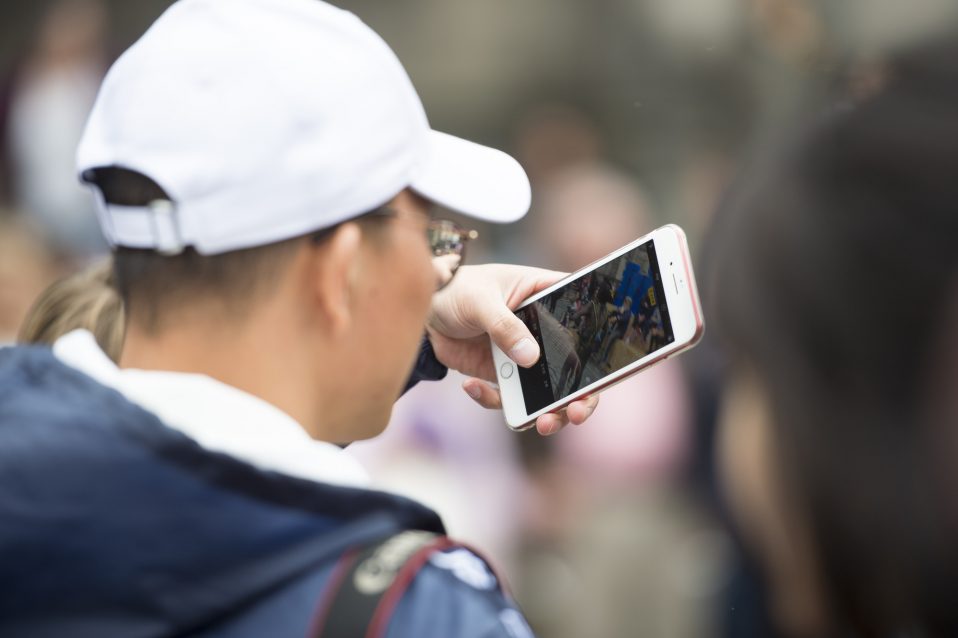 Festival and Event Management Students from the Business School supported a global event in October that brought together more than 300 tourism, festival and events academics and professionals from 34 countries. Its aim was to consider the future for 'Festival Cities and Cultural Tourism'.
The impact of the pandemic on festivals was explored during this virtual event, hosted by Edinburgh Napier University and ATLAS – The Association for Tourism and Leisure Education and Research (#ATLASEdi).
Edinburgh has become world-renowned for its festivals, and part of the programme focused on the experience and learnings from Festivals Edinburgh, a strategic umbrella organisation that oversees the capital's main cultural events. Julia Amour, Director of Festivals Edinburgh, (which represents 11 of the city's largest festivals, including the Edinburgh International Festival and Festival Fringe); Nick Barley, director of the Edinburgh Book Festival (both Visiting Professors at ENU) and Oliver Davies, Head of Marketing & Development at the Edinburgh Festival & Fringe Society; each shared their experiences from 2020 and their thoughts on the festival landscape moving forward.
Key learnings
There were key learnings for future festivals, both locally and internationally.
The Edinburgh Book Festival engaged with sponsors and funders early in lockdown, gaining their support for a virtual event that proved extremely successful.
Nick highlighted how the Book Festival went back to first principles in its planning, choosing to celebrate 'a community of thought'. This year's festival consisted of 100 events for adults plus 50 for children, all free to access. Together, they achieved 210,000 viewers within the festival period, who spent an average of 43 minutes engaged in sessions. And 50% of the audience came from outside the UK – representing nearly every country in the world.
So, a strong platform for a hybrid event in future years.
The long-tail
It also managed to engage audiences with virtual live signings, with many authors able to give a personalised dedication to members of a live audience through a 1-2-1 post event Zoom session. But authors highlighted that, with many festival interviews now available online in a 'long-tail', it will be vital going forward for each event to find a unique way to interact with an author and their work, if audiences are to remain engaged.
In 2022 the Edinburgh Fringe will be 75. By then, it hopes that a full return to live venues will be possible across the city. But with a curtailed digital programme this year, and a hybrid event that will mix live and streamed events most likely next summer, this year's Fringe stayed true to its roots. It offered audiences the opportunity to 'take a chance', in typical Fringe fashion, by randomly watching one-minute videos submitted from 400 acts; or they could join a live stream of these videos, which ultimately attracted 300,000 views in the space of ten days.
Each Friday in the festival period, audiences could also watch a live stream show with 9 acts at 9pm for £9. Any venue could submit an act and sell tickets directly via crowd-funding, keeping 100% of their ticket price. This opportunity attracted 45 participating artists, but Oliver warns that audience fatigue is real with digital delivery, and crucially people are less inclined to pay for online content.
Such fragility, and the long-term uncertainty in revenue, is identified as a key risk by Festivals Edinburgh. Its director, Julia Amour, highlighted stabilisation as the top priority across all festivals this year, with Edinburgh seeing a fall of more than two million visitors in 2020.
Shifts in programming
It seems likely then that a shift in programming will follow, towards younger audiences less exposed to risks from Covid, and an extended festival season to reduce numbers in the city at any given point in time. Both options are considered as part of a new sustainable city vision for festivals being built around a focus on responsible, curious and local visitors.
By nature, the festivals sector is creative, experimental and innovative, as is evidenced by the above programing. Those strengths are already showing how vital culture will be as a part of any sustainable recovery.
Including aspects of increased digital delivery, while retaining live collective experiences in each festival, is part of the planning now underway to maintain Edinburgh's USP as both a festival city and a beacon for cultural tourism.
With their experience in managing this global conference, which engaged, informed and provoked tourism managers from Australia to Sweden, tourism and events students at Edinburgh Napier Business School continue to gain the skills and learning opportunities that will help them become future industry leaders.
Their generation will play a vital role in leading a tourism sector that has been transformed by the experience of Covid-19; to reach and influence a global audience in new ways.