Governance specialist appointed as Visiting Professor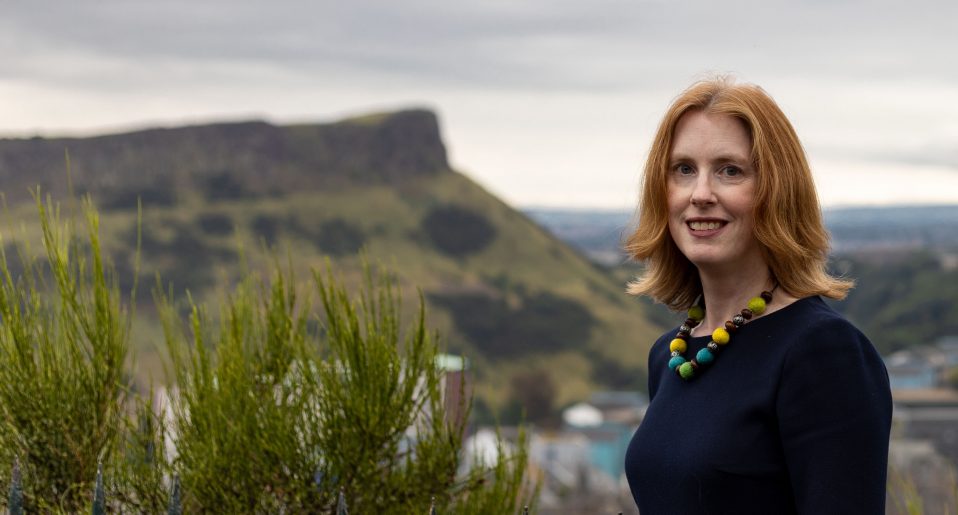 Julie Hutchison, the Charities Specialist at Aberdeen Standard Capital, has joined Edinburgh Napier Business School as a Visiting Professor in Governance and Innovation.
Julie has over 20 years' experience in specialist roles across law, tax and investments. After graduating with a First in Law from the University of Edinburgh, and then qualifying as a lawyer, Julie has spent time in both the legal and financial services sectors, broadening her experience with a range of public sector roles at OSCR, the Scottish Charity Regulator, and as Chair of the Review of Governance of NHS Endowment Funds in Scotland. Julie is also a board member of the Scottish Environment Protection Agency.
Her appointment follows a lengthy association with the Business School, which has seen her active in support for the Business Management degree's module in Business Strategy and Sustainable Development, as well as working with Dr Miles Weaver on #trusteehour – a monthly twitter hour on all things trusteeship,* and the award-winning Get on Board programme. The latter is the first university-based training and coaching programme of its kind in the UK to promote trusteeship combined with real board experience. Students who participate follow the Get on Board Competency Pathway, developed by Associate Professors Weaver and Brodie with Professor Hutchison. This pathway is now available in other universities in Scotland, with corporate partners who were recognised this year for a prestigious national HEA Collaborative Partnership Award.
Julie will bring multiple perspectives to her work with students. As the Charities Specialist at Aberdeen Standard Capital, Julie continues to support charity clients on policy and governance matters, facilitating the discussions of many boards and national institutions on issues ranging from strategy to sustainability and investment policy.
"What impresses me about Edinburgh Napier University is the value placed on cross-sector working. This creates opportunities for students to learn more about the various entities changing to operate with sustainable 'people and planet' values. Looking towards 2021 and a post-Covid-19 recovery, much attention is now on creating sustainable business models. I'm looking forward to contributing to a range of activities at the Business School through my appointment, sharing my cross-sector experience to support the learning opportunities for tomorrow's decision-makers and change-makers; the students who are future trustees, board members and business founders."
Note to editors: Edinburgh Napier University is #1 modern university in Scotland (Sunday Times Good University Guide 2021) and #1 university in Edinburgh for student satisfaction (National Student Survey 2020).
*See @trusteehour for details.