100 days at my kitchen table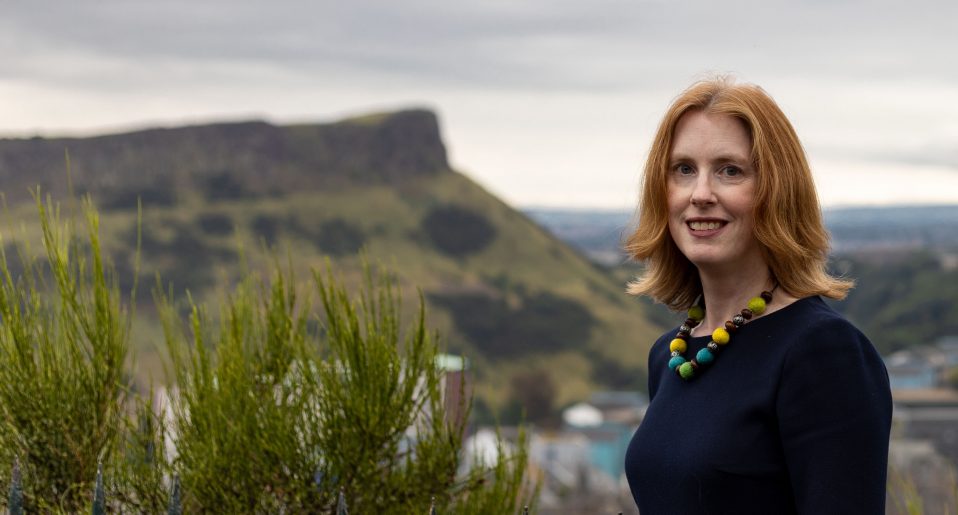 Julie Hutchison, co-host of #trusteehour along with Dr Miles Weaver of The Business School, Edinburgh Napier University and Charities Specialist at Aberdeen Standard Capital, offers a personal reflection on a lockdown milestone.
19th June marks 100 days at my kitchen table. As I reflect on what this has meant for my working life, I should be clear about my context: I've not had to deal with home-schooling children or looking after a baby or toddler. At the current time, my limited carer responsibilities involve my being a zoom helpdesk for various over 70's in my life and arranging home deliveries for them.
I'm also acutely aware that my outlook is shaped by working for the same employer for the last 16 years. I can only speculate about how I might have felt, had lockdown happened when I was in my twenties, before I'd got to know my colleagues.
My comments below are a personal perspective on what's changed and what I miss.
Open plan offices
If there's one thing I remember open plan offices were good for, it was the conversation; I never found them much good when I had some actual work to do which demanded concentration. As colleagues will attest to, over the last decade I sought out the peace and quiet of my kitchen table whenever there was something important to review or write. In that sense, I'm currently in my favoured work environment.
As I type this, I think of someone I only tended to see when going to make a cup of tea, whom I've not spoken to for 100 days. I need to remember to phone them next week. Yes, I miss those tea break conversations.
Commuting
In the old days, when I had to be in an office, I could walk there. I've never had to face the kind of commute colleagues in the south of England in particular had to endure. I wonder if people who had two or three hours of commuting a day feel that's something they would like to return to?
With the lack of even my short commute, I have noticed a particular pleasure in the instant transition from work to personal time at the end of the day, when devices are put away. #PEwithJoe has been my marker of the end of my working day.
Digitally enabled
I made two practical improvements to my kitchen table set-up early on (employer-provided). An extension cable meant my devices could stay charged, and an ethernet cable has made my video calls more stable. Beyond that, my work tools are the same as they have been for years: a laptop, a smartphone and an internet connection.
Business travel
Last year alone, I clocked up thousands of train miles as I made regular trips to London and elsewhere. Some early morning meetings far from home required travel the day before and a hotel booking.  The travel had become normal, but I don't miss it.
Online meetings, workshops and webinars have now become the norm. In many cases, it has been easier to schedule meetings with groups of people which would otherwise have required weeks of advance notice and diary planning. It's been impressive how quickly people have adapted to committee meetings on zoom, board meetings on facetime, and so on.
Business travel costs have reduced/disappeared. The corporate carbon footprint will surely have reduced. If the possibility of business travel does return at some point, it will be interesting to see if clients request in-person meetings again, or whether technology offers benefits to clients which they prefer too. I imagine a mixed picture will emerge. My hope would be that we continue to make use of technology in situations where that suits everyone involved.
As I now look ahead to the rest of 2020 at my kitchen table, I welcome the certainty of my work environment in an otherwise uncertain world.