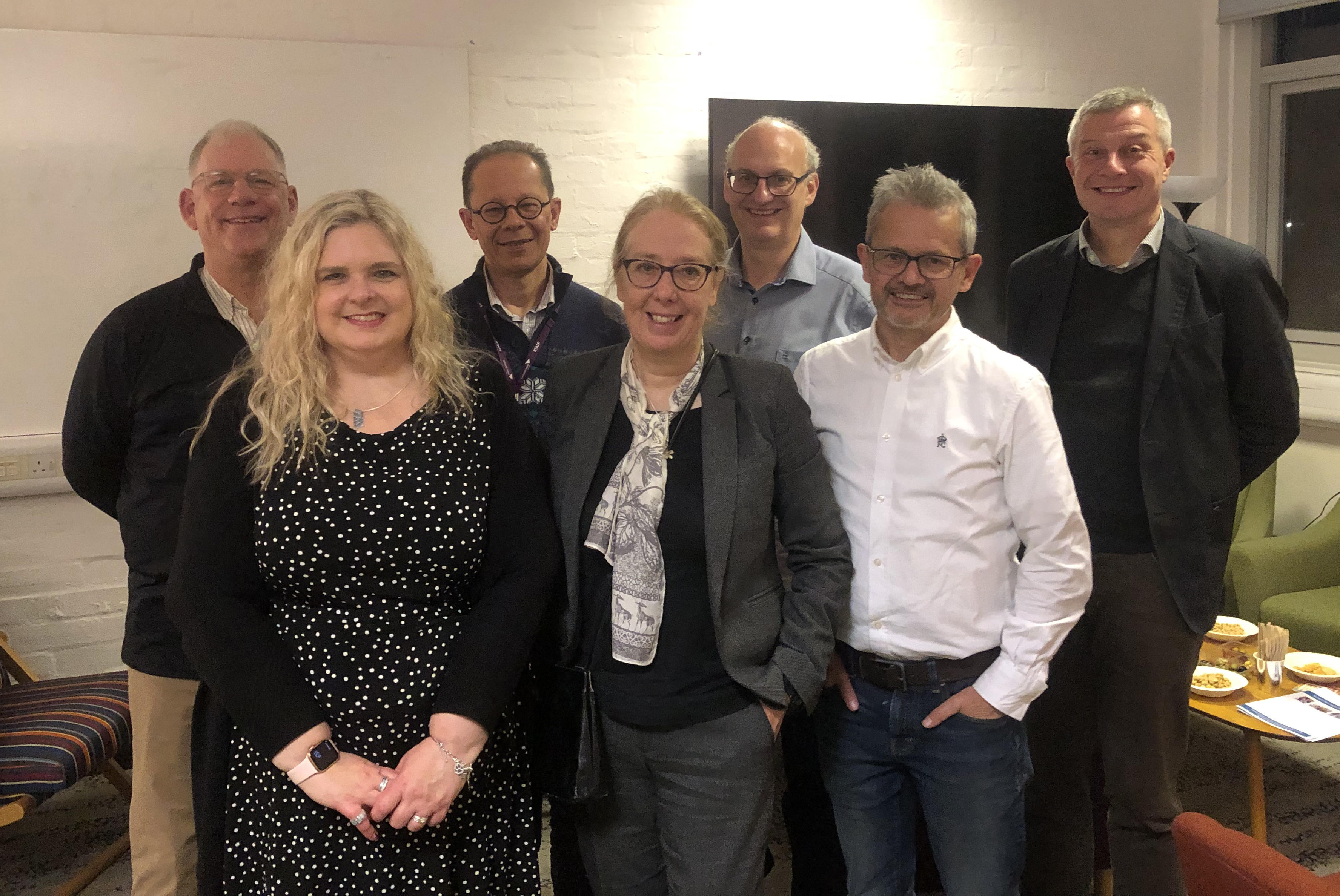 Recently there were two happy events for the Social Informatics Research Group.
Firstly, emeritus professor Hazel Hall is among the top 2 percent of most cited researchers, according to Stanford University.
Secondly, distinguished guests from the world of Information Science visited Edinburgh Napier University for an Information Science Summit (26 to 27 October). The summit took advantage of people coming to the UK for the ASIS&T annual meeting in London (27 to 31 October).
So members of the Social Informatics Research Group (SIRG) at Napier and some of our guests gathered on Merchiston Campus on 25 October. Present were:
Taking part in the summit, but not on campus that evening, were 
The featured image shows (back row, left to right): Steven Sawyer, David Haynes, David Allen, Isto Huvila; (front row) Diane McAdie, Hazel Hall, Peter Cruickshank. (not pictured: Bruce Ryan, Frances Ryan).
Look out for future posts on what came out of the summit, and about SIRG delegates at the ASIS&T annual meeting!