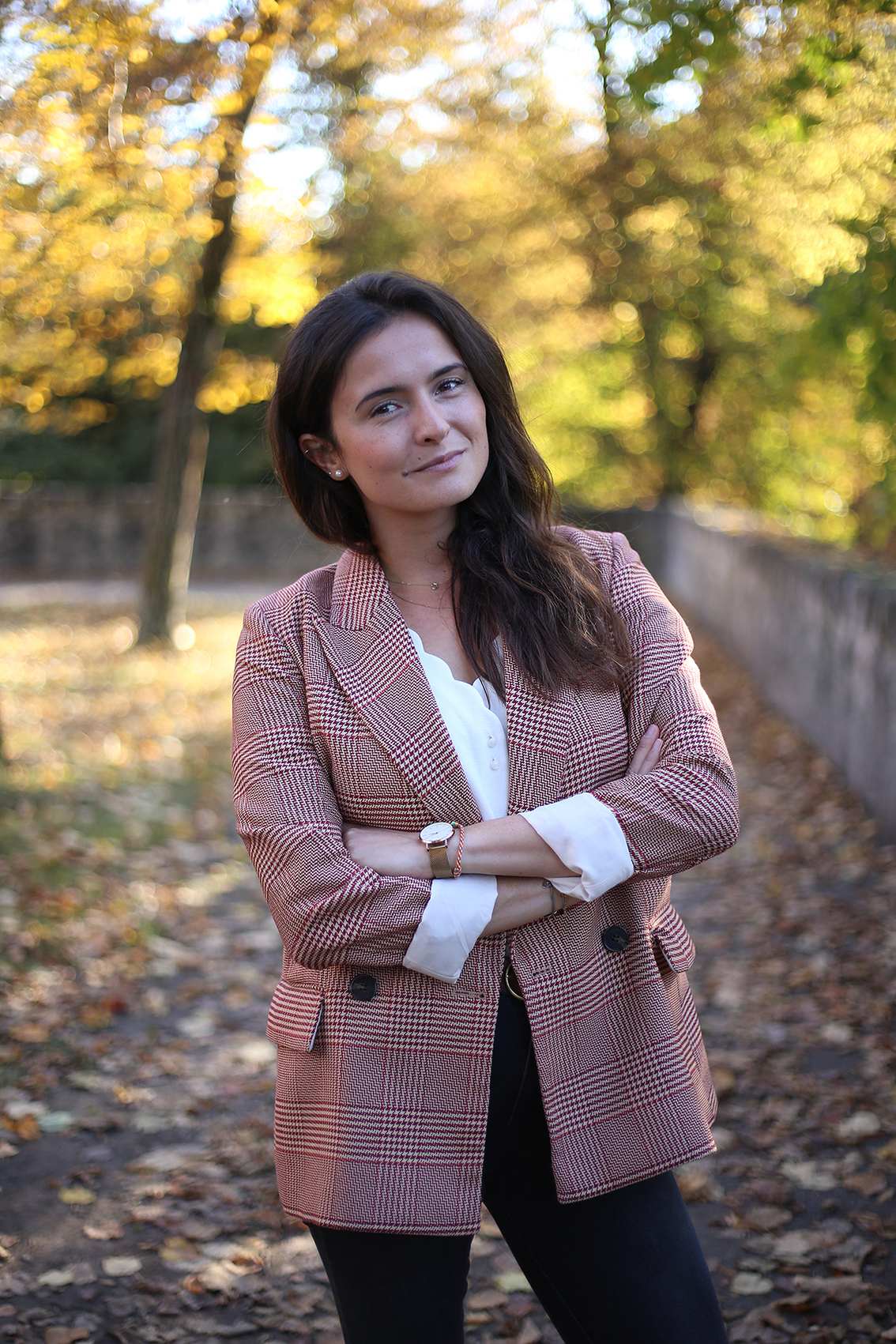 Three weeks ago, a flight to Scotland marked the beginning of an exciting new chapter in my life. The path that led me to Napier University was primarily interdisciplinary, but shaped by my love of new technologies, psychology, and interculturalism.
I completed my Bachelor's degree in Media Communication and my Master's degree in European Studies in my home country of Germany (Würzburg and Passau to be precise). My research focused mainly on new media, well-being, mental health, and robotics. However, my time abroad has been particularly influential. I was fortunate enough to study in Thailand for a semester during my undergraduate degree and in Wales for two semesters during my masters.
After graduating, I was selected for an EU traineeship programme in Brussels. Although this experience in the Communication and Culture Unit of the European Economic and Social Committee was very exciting and educational, I decided that I wanted to go back to research and do my PhD.
As I had already worked as a tutor and research assistant at the Department of Media and Business Psychology during my undergraduate studies, I was very fortunate to have mentors who supported me in this endeavour.
However, I did not want to do my PhD in Germany. One of the reasons I applied to the UK, and to Napier University in particular, was the fact that an interdisciplinary academic background is valued and encouraged here. During my studies and in the working environment, I have noticed that the best ideas come from interdisciplinary and intercultural teams. In this sense, Napier seems to be the right place for me.
My research
The main reason I chose Napier, however, was the call for applications for a position in Dr Frauke Zeller's project with Social Robots.
Here I have a great opportunity to combine my passion for new technologies and psychology in the field of human-robot interaction. In my own research, I would like to explore how social robots can be used to enhance people's well-being and help prevent or counteract negative experiences such as loneliness or even mental health problems.
I am writing this blog post at the end of my second week. As I slowly make my way through the buildings and get to know most of the relevant names and faces, the exact topic of my research remains a bit of a mystery. I am very grateful for the opportunity to do a PhD at Edinburgh Napier University and potentially make my small contribution to such an exciting field as social robots.
Blog-editor's note: Franzi is in the Social Informatics Research Group's sister research group, Interaction Design Research Group. Both research groups are within the Applied Informatics Subject Group, within Edinburgh Napier University's School of Computing, Engineering and the Built Environment (SCEBE). However, Franzi's research area seems to be a social informatics topic to this editor!