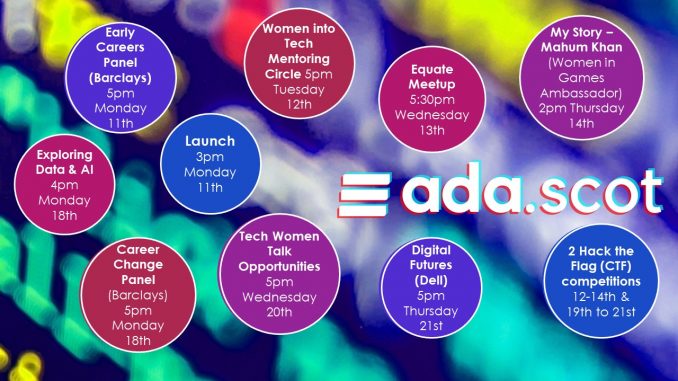 The second Ada Scotland Festival launches on Monday 11th October.
We have 10 days of free online events, celebrating women in computing, and open to everyone.
Several events are particularly useful to students, with insights into the diverse careers available in tech and opportunities to chat with other women in computing. Please register. Details below.
There are more events, including workshops on skills and confidence, and events aimed at girls.
And anytime videos and activities, including inspirational stories from the women working in the industry at Forrit, and staff and students from the University of Dundee talking about their female role models in Computing Science and STEM.
Ada Scotland grows from a collaboration between University of Glasgow, Edinburgh Napier University, and dressCode.