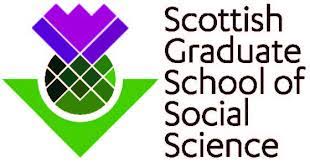 Hi, my name is Marianne Wilson. I will be starting my PhD with the Centre for Social Informatics next week. My research is focused on using natural language interfaces for young people's career decision making. Although, in lots of ways this feels more like a continuation of a journey that started with my MSc in Business Information Technology, rather than a completely new endeavour. That program was led by my now Director of Studies, Dr Peter Cruickshank, and my interest in Natural Language Processing (NLP) was piqued during it by the Data Wrangling module taught by my Second Supervisor, Dr Dimitra Gkatzia. I knew I wasn't finished with research, or NLP, at the end of the course so, when I spotted the advert for the collaborative studentship with Skills Development Scotland, I knew I had to apply.
As a first-generation graduate, I know from personal experience how important access to quality information and guidance is when navigating career options. So, the opportunity to indulge my interest in NLP, while also helping SDS with the essential work that they do is a perfect scenario. My third supervisor, Prof Pete Robertson and my SDS sponsor, Sandra Cheyne, have been helping with my introduction to the field, which has included a week at virtual summer school for doctoral researchers in careers information and guidance.
My studentship started last year with an Masters by Research with the University of Edinburgh's Science, Technology & Innovation Studies department, delivered online due to the pandemic. This was an extraordinary opportunity to learn about the how and why of research, ranging from logistic regression to exploring my personal philosophical position in relation to my project. Online learning meant I have been able to join the Centre for Social Informatics weekly meetings for the past year, despite studying at another institution.
So, although I 'officially' start my PhD next month, I will be going in with the benefit of a year of preparation, and already knowing most of the lovely people I will be working with over the next three years. Which means I feel very ready to get stuck into looking at how a dialog system could be used to improve access to quality career information and guidance for young people.