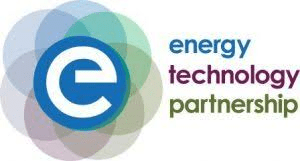 ETP is hosting its 8th Annual Conference on Thursday 14 November 2019 at the West Park Conference Centre in Dundee.
This event is a fantastic opportunity for early career researchers, academics and industry to find out more about the exciting research in the field of energy. This year we will once again welcome our colleagues in Renewable Engine, as well as the Bryden Centre.
It will be an informative and interactive event where delegates can see a wide range of presentations about energy research and take part in interactive sessions, network with energy students and industry, and for students to take part in a poster competition to raise the profile of their research.
The day features breakout Theme Sessions hosted by ETP Theme Coordinators and ETP Business Development Managers. These sessions provide an opportunity to engage with other academics and students working in the theme with each session becoming a mini-conference spotlighting the current thrust of research in the Scotland. There will also be presentations from PECRE recipients who will present their findings from exchanges from universities in Europe and North America.

This event is free to attend.
Confirmed Speakers:
Professor Sir Jim McDonald, Chair of ETP
Barry Carruthers, Head of Innovation & Sustainability at Scottish Power
Dr Vinay Mulgundmath, Task Force Team Manager – Distributed Power Solutions, Doosan Babcock
Dr Anna Dunbar, Project Manager – Project Development, SIMEC Atlantis Energy
Peter Nurick, Communities Producer, V&A Dundee
Professor Raphael Heffron, Professor for Global Energy Law & Sustainability, University of Dundee
Full information about the event can be found here.