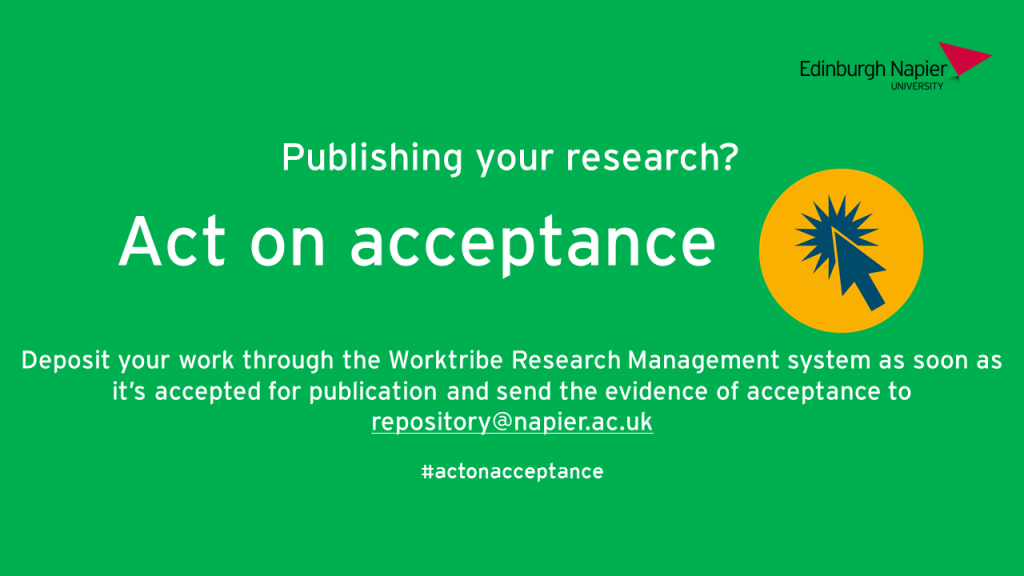 Before you finish work and have a well-earned break over the festive period, we thought it would be a good time to remind you to Act on acceptance when you have an article accepted for publication. With everything that goes on at this time of year, the weeks leading up to this university holiday become increasingly busy. It would be very easy to forget to deposit an article in WorkTribe that's been accepted for publication, together with the note of acceptance of publication. Failure to complete this absolutely vital step means your work might not be eligible for inclusion in the REF. The message is clear, deposit as soon as your work has been accepted for publication and at the same time, deposit your note of acceptance from the publisher.
Repository Team availability over the festive holiday
The Repository Team are here to help. Like all University staff, they are also taking a well-earned break over the festive period. If you have any questions or want to ask advice on depositing work in WorkTribe, contact the team on repository@napier.ac.uk. The team finishes work on Friday 20th December and is back on Monday 6th January.
And finally, we'd like to wish you all a happy holiday.