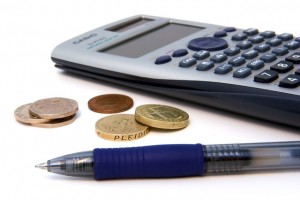 To facilitate open access, some journal publishers are including Article Processing Charges (APCs) in journal subscription deals, so authors can make their research articles open access at no additional cost. The Library spends the bulk of its resource budget on journal subscription fees and currently has journal subscriptions with all the major publishers. The Library now has agreements with some of them that cover the cost of APCs for researchers at the university.
The Edinburgh Napier University Open Access Policy states that we are a green open access route university, encouraging researchers to deposit all their research in the repository. However, these agreements mean we can sometimes support authors with gold open access as well. To take advantage of publisher deals, the information below can help you find out whether the publisher of your target journal is included. Regardless of whether you make use of these agreements or not you still need to deposit your work in the research repository.
To find out if open access costs are covered for the publisher of your target journal, check the list of publishers and their offers in the table below. We aim to keep the information up to date but please be aware that this is a developing area that can change very quickly. Publishers could withdraw offers or change the terms at short notice.
The publisher should inform you about any available deals during the article submission/acceptance process. If not – or if you have any further questions about this area – please contact the library at repository@napier.ac.uk for advice.
Publisher
Offer
Brill
Napier-affiliated authors can publish their articles open access in all Brill journals at no extra cost.
British Psychological Society
All authors with a BPS membership will not be charged an APC when they publish in the following journals published by Wiley:

British Journal of Clinical Psychology
British Journal of Developmental Psychology
British Journal of Educational Psychology
British Journal of Health Psychology
British Journal of Social Psychology
British Journal of Mathematical and Statistical Psychology
British Journal of Psychology
Journal of Neuropsychology
Journal of Occupational and Organizational Psychology
Legal and Criminological Psychology
Psychology and Psychotherapy: Theory, Research and Practice

When you're submitting your article in Wiley's submission system, select British Psychological Society as the funder. Check the BPS Members Benefits webpage for full details.

Cambridge University Press

An agreement covers the open access publication of all research articles at no additional cost for authors.

Elsevier

An agreement covers the open access publication of all research articles at no additional cost for authors.

Karger
Free APCs in all hybrid and gold open access titles.
Oxford University Press
An agreement covers the open access publication of all research articles at no additional cost for authors.
Sage
SAGE offer Gold Open Access for articles published in SAGE journals, where the corresponding author is affiliated with Edinburgh Napier University (or any other Scottish university). This is free at the point of publication to the author.
Springer
Springer has a national agreement with UK universities called the Springer Compact. The cost of open access publishing is covered by this agreement, so all eligible research articles can be made open access. New for 2021-22 – some (but not all) Nature journals are included.
Taylor and Francis/Routledge
An agreement with Taylor & Francis covers all research and review articles. This includes Routledge journals.
Wiley
Edinburgh Napier University has an open access arrangement with Wiley which means that all authors affiliated with participating institutions (including ENU) may publish primary research and review articles in Wiley journals at no further charge. The corresponding author must be from an eligible institution. Please note that only a certain number of articles can be published each year under this agreement – the limit may be reached towards the end of each year.