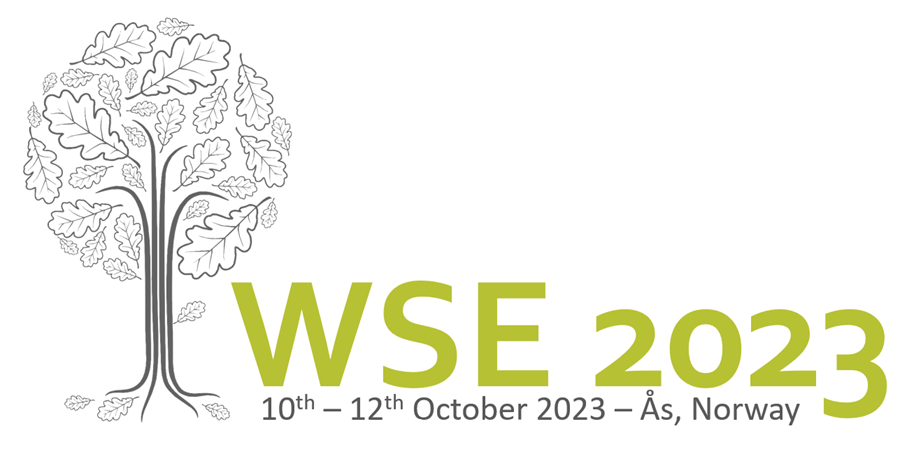 19th Annual Meeting of the Northern European Network for Wood Science and Engineering (WSE 2023) is being held in Ås and Oslo, Norway, from 10th to 12th October 2023. You can find out more about the network on a new website: https://wsenetwork.org/ and join a mailing list. We will be hosting the 2024 conference in Edinburgh.
This year the theme is "Wood and wood product recycling and reuse: challenges and opportunities". We have three oral papers and one poster paper in the programme.
Ridley-Ellis D "Notes on the resonance method for secondary timber" (R script & video abstract below)
Isaac P, Bergsagel D, Koeck A, Ridley-Ellis D, Cramer M & Rose C "One more time – a case study of secondary wood glulam" (video abstract below, with bonus "honest abstract")
Cramer M & Ridley-Ellis D "Strength grading options for unusual resources"
Cramer M "What are the most undervalued timber resources in Europe?" (poster)
The first two papers link to our previous InFutUReWood project and a project we collaborated with called CIRCuIT. The second two papers link to our current work in "Building from England's Woodlands", the long running SIRT project, and a Scottish Forestry Trust supported PhD on finding an easier route for strength grading hardwoods. You can find the extended abstracts in the conference proceedings.
There is also this "honest abstract" about the glue line shear testing
You can download an R script for calculating resonance frequencies here. This is based on published equations by Loïc Brancheriau (https://doi.org/10.1007/s00226-014-0672-x) for flexure and V.S Ekel'chik ( https://doi.org/10.1007/s11029-008-9007-z) for torsion. Here is a very short summary in video abstract form – in two parts.
You can find out more on the topic of strength grading of recovered wood by also watching these other videos from the InFutUReWood project: