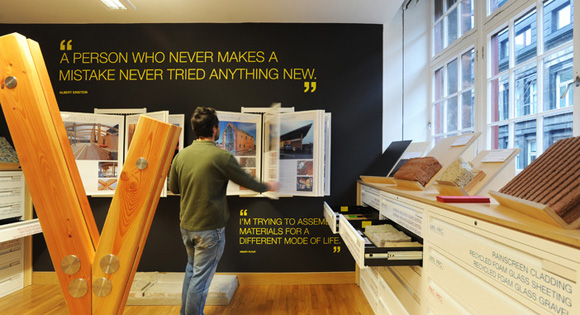 Notice (22/1/2016): Due to the high level of interest we have had to activate the "waiting list". We are currently looking at how we might be able to fit more people in. It may be that we run the event again on a different day. So if you are interested, please sign up anyway so we have your details.
---
The Strategic Integrated Research in Timber (SIRT) project and Edinburgh Napier University are holding a seminar on the subject of timber grading. This seminar will give you a crash course in timber strength grading, what it is, how it works, and how it is changing. It aims to demystify timber grading, tackle some widely held misconceptions, and tell you the things you need to be aware of to improve profitability, and remain correct and safe in what you do.
The timber resource in the UK is changing, technology is advancing, and standards are being modified.  This seminar will bring you the latest position, informed by CEN and BSI standards committee work and research conducted by the SIRT network.
This event will be held on: Wednesday 3rd February 2016
At: The Lighthouse, 11 Mitchell Lane, Glasgow, G1 3NU

Registration:
The morning part of this seminar will run from 09.45 until approximately 12.30, is open to anyone and is free to attend, however you must register. If you come for the morning, you can stay for lunch.
The afternoon session will run from 13.40 until 16.00 and is for SIRT sponsors and research partners only.  If you come for this you should also attend the morning session if you are able.
To register, please contact Steven Adams (s.adams@napier.ac.uk / 0131 455 2208) providing:
your name, your company name and area of business (e.g. sawmiller),
whether you are attending morning only, or morning and afternoon
your contact details
and any dietary requirements
Alternatively quick registration can be done online at https://sirtgrading.eventbrite.co.uk

Content:
The morning session will cover the essentials, with an opportunity to ask questions.  The afternoon session will open the lid on the hot topics – the issues that may (or will) affect business in the near future – and the discussion will help shape future research and standardisation work.  More details can be found in our pdf flyer.
Questions we will address include:
Who can grade timber?
How can you use grading in a smarter way?
What does dry-graded mean and how can you grade green, and still be dry-grading?
Can you regrade rejected timber?
When can strength grading not be governed by strength?
Why might a hardwood be graded to a softwood strength class?
How does visual grading differ from machine grading, and can it be done by a machine?
When might machine grading require also require some visual grading?
Why might a random piece of C16 be stronger than a random piece of C24?
What are tension classes?
Will you be able to continue grading timber as you are now?
Why might the profitability of grading change?
Are the strength classes we are familiar fixed for all time – or might they be changed?
Why might you want to create your own strength classes?
What grading methods can be used currently for home grown timber?
How well do home grown species grade? What is available?
How can I find the timber that grades well?
Why can't you grade timber treated for fire protection, or modified wood?
Would using grading settings from a different country be close enough?
While you are there you can also visit Architecture and Design Scotland's Library of Sustainable Building Materials. It gives architects, builders, students and the public an opportunity to get hands on with a wide range of building materials available in Scotland, while learning more about each material's sustainability credentials. You can also view the "Best Use of Timber" Awards Exhibition.
Strategic Integrated Research in Timber (SIRT)
The SIRT network of researchers and industry experts is undertaking a number of projects that aim to advance the understanding of wood material and to benefit the forest industries in the British Isles.  This includes work on grading standards committees that is informed by this research, and provides direction to it in order to address current industry relevant issues.
This event is in association with