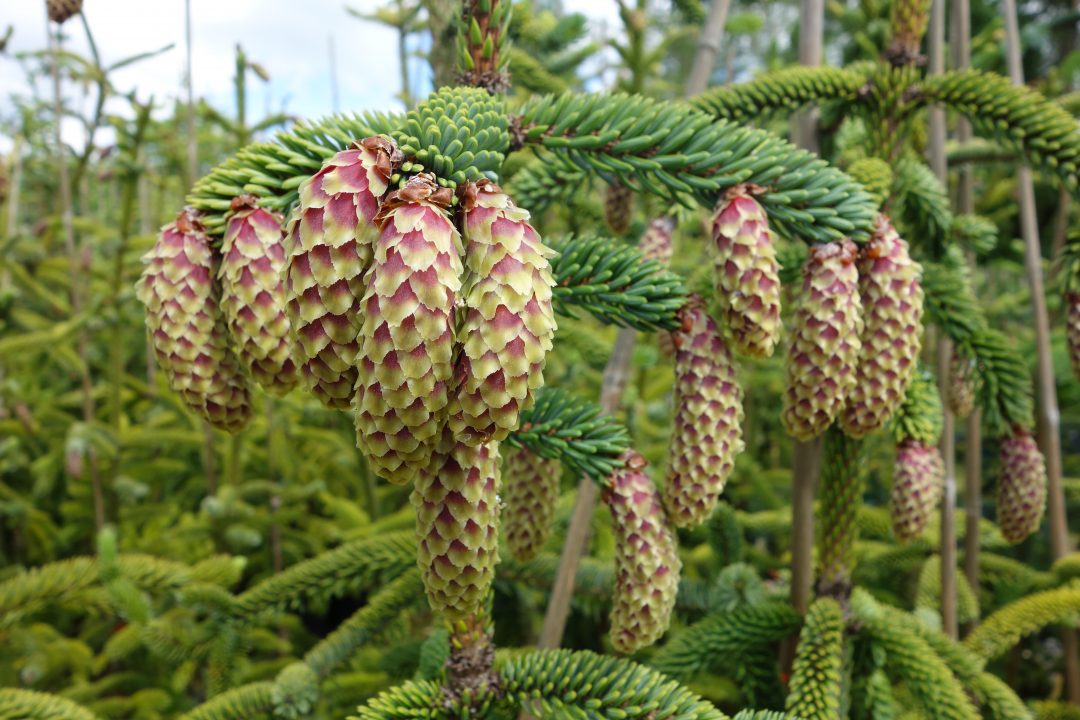 "Scottish Forestry" is a new executive agency of the Scottish Government – formed from what was previously Forestry Commission. They are responsible for forestry related grants, policy, and regulation (including planting and felling) in Scotland. They describe their purpose as both sustainable management and expansion of forests and woodlands for the benefit of Scotland. This applies to all forest – not just the national forest estate. The public forests are owned by the Scottish Government through the other new incarnation of Forestry Commission Scotland – "Forestry and Land Scotland" (and they are responsible for managing and promoting it).
Scottish Forestry (not to be confused with Scottish Forestry the journal, or the Scottish Forestry Trust) have produced a draft Corporate Plan (the first for this new agency) and are inviting comment by consultation, which closes on 5th February 2020. You can read the draft Corporate Plan and contribute to the consultation here.
The aim is to inform stakeholders about their role, strategic direction and priorities and the target is those with an interest in the regulation, management and growth of forests and woodlands. To varying degrees, this should include everyone in Scotland, since trees, forests, and wood are part of all our lives.
When reading the plan, bear in mind that it is the Scottish Ministers that are responsible for determining the overall policy, but Scottish Forestry provides policy input, as well as being responsible for implementing it.
It is "Scotland's Forestry Strategy" that sets out the 50 year vision for forestry in Scotland. You can see other related plans on the consultation website.
Clearly, things are quite confusing at present with the changes in name and structure so developing their identity, and explaining their function, is high on their list. But also high are equalities and diversity. Their are questions in the consultation relating to the these.
The consultation asks if you agree with what they say about three Strategic Objectives (cross-referenced with Scotland's National Outcomes and the UN Sustainable Development Goals):
"Strategic Objective 1 –Lead and co-ordinate the delivery of Scottish Ministers' forestry ambitions as set out in Scotland's Forestry Strategy – Vision and Objectives"
This includes ensuring the forests are sustainably managed, while also contributing to economic growth and contribute to a healthy, high quality environment that more people benefit from. This is nothing particularly new, but with devolution this can now be more adapted to the Scottish context. This objective also includes expanding the area of forests and woodlands (for wide land use objectives) – this is perhaps the most interesting are for the public since it covers potential conflicts between different land uses, what are the appropriate forms of forest establishment, and encouraging tree cover in urban areas. But also included in this objective is the public use, and understanding, of forests. This objective also includes commercial forestry and productivity, and markets relating to tourism and recreation.
"Strategic Objective 2 -Ensure that Scottish Forestry is a supportive, innovative and inclusive organisation"
This has long been in important issue, given the skills shortages across many wood chain areas, and the current lack of diversity in the sector. It has been said that forestry is as much about people as it is about trees – and this section of the plan reflects that. The consultations asks if they are going about it in the right way.
"Strategic Objective 3 -Develop the processes operating across Scottish Forestry to develop us into a higher performing and more resilient organisation."
This section relates to what might be called customer service in other contexts. The inclusion of the word "resilience" in this section is likely to raise a few eyebrows.
You can read the draft Corporate Plan and contribute to the consultation here (until 5th February 2020).